Chavez remains in 'delicate' condition - VP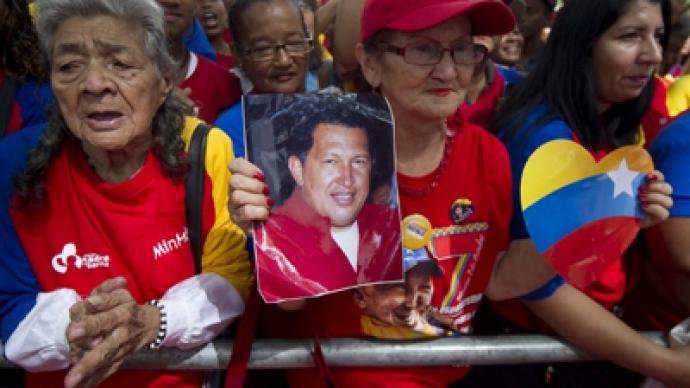 Venezuelan president Hugo Chavez has suffered new complications following his cancer surgery in Cuba and remains in a "delicate" condition, his vice president has announced.
Concerns are growing about Chavez's political future as he has not yet appeared in public since the December 11 operation and government officials say he might not return in time for his inauguration ceremony due to take place on January 10. Chavez was re-elected for his fourth term in October.
"President Chavez's state of health continues to be delicate, with complications that are being attended to, in a process not without risks," Vice President Nicolas Maduro said in a televised address from Havana.
He however did not specify what the complications were, but said it came amid a respiratory infection.
"Thanks to his physical and spiritual strength, Comandante Chavez is facing this difficult situation," Maduro said, adding that the president delivered his New Year message to his nation.
"Comandante Chavez particularly wanted us to relay his New Year's greeting to every Venezuelan family who has gathered together across the country at this time."
Earlier this month Maduro announced that Chavez was getting better and was in a stable condition after suffering complications during surgery.
Minister Ernesto Villegas said earlier that the recovery process will require "a prudent period of time as a consequence of the complexity of the surgery performed."