Chavez closes TV channel in Venezuela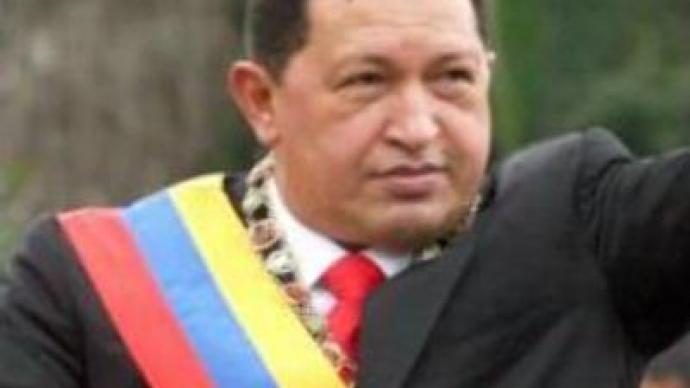 After a series of nationalisation projects in Venezuela, President Hugo Chavez has finally brought the country's press under his control. A ruling from the Supreme Court has forced the country's oldest private TV channel, RCTV, off the air.
The broadcasting license of Radio Caracas Television (RCTV) is due to expire on May 27. President Hugo Chavez has decided not to renew the permit, accusing the channel of backing a coup against him in 2002. He reconfirmed this decision at a military event on Friday.
"They have come and prospered. They have come and benefited. They have come and grown richer, using a resource that belongs to the country,"
stated Hugo Chavez.Radio Caracas Television is one of the biggest television networks in Venezuela, and the oldest private broadcaster. It has been on air since 1953, transmitting news and entertainment programmes, including an immensely popular comedy programme called "Radio Rochela," which regularly pokes fun at Hugo Chavez.RCTV has been accused by the Ministry of Telecommunications of violating broadcast laws and showing "morally degrading" programmes with violence and sexual content.The channel has not been convicted in court for any crime, but even Chavez's critics say that RCTV has repeatedly violated journalistic ethics by openly supporting opposition politicians.Meanwhile, hundreds of National Guard troops and vehicles filed through Caracas, mobilized to prevent any violent demonstrations against pulling RCTV off air.The President's decision has caused a wave of protest in Venezuela. In Caracas, hundreds of students gathered to protest the news. They call it a violation of free speech.The opposition plans street protests over the weekend, demanding that RCTV be allowed to keep broadcasting. Hugo Chavez supporters are expected to hold their own demonstrations in retaliation.
You can share this story on social media: