Charles Simonyi: T minus 11 days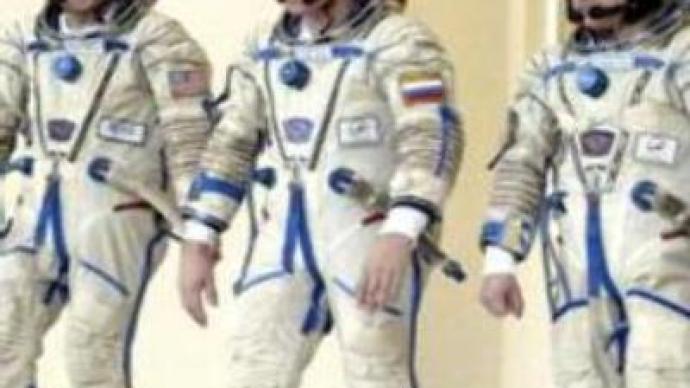 The world's fifth space tourist, billionaire Charles Simonyi, has left his training base in Russian Star City for the Baikonur cosmodrome. He will be blasting off from there on April 7 with the crew of the 15th mission to the ISS.
It was an emotional day at Russia's Star City. Families gathered to see off their loved ones as the crew prepared to make their final journey before lift-off.Charles Simonyi has been through six months of gruelling training and says he is looking forward to the next steps ahead. Russian crew-members Fyodor Urchikhin and Oleg Kotov will be sharing his weightless steps.Despite being an old hand at space missions, Fyodor Urchikhin says he still feels a great sense of anticipation.
"We hope these will not be the last minutes with our family. And in space we hope to see our wives for a little while on the launch area as well. We have been away from home so much during recent years and our wives are really used to it now,"
he said.As the planes left for Baikonur the astronauts training is almost complete. When they reach Baikonur, the crew, along with Mr Simonyi are due to spend time getting used to their space suits and the Soyuz craft that will take them into orbit. It will take two days after launch before they arrive at the space station. Mr Simonyi will stay there for 11 days and return back, together with the current crew members Mikhail Turin and Michael Lopes-Alegria.The team of Fyodor Urchikhin and Oleg Kotov will continue working with Sunita Williams who stays on the ISS until this June.
You can share this story on social media: