Champions League final 2009 matchball unveiled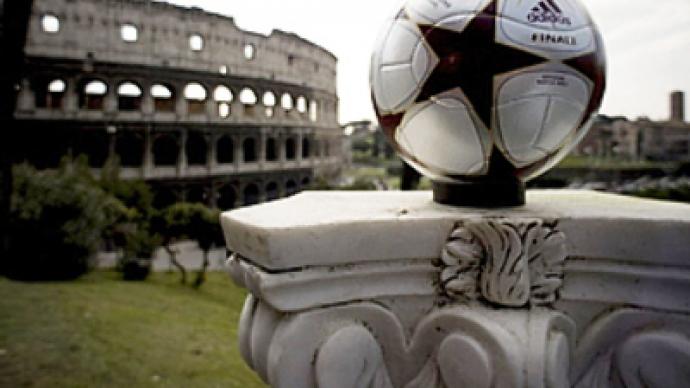 The ball to be used at this season's Champions League final in Rome, has been revealed.
1990 World Cup winner Rudie Völler and former Italian international Bruno Giordano performed the unveiling.
The design is based on the star logo of the usual Champions League matchball, but with a few extra flourishes.
The inclusion of mosaic stars depicting ancient Roman values like speed, teamwork, justice and power give the ball its unique look.
The final takes place at Rome's Olympic Stadium on May 27.
You can share this story on social media: