CFE talks underway in Vienna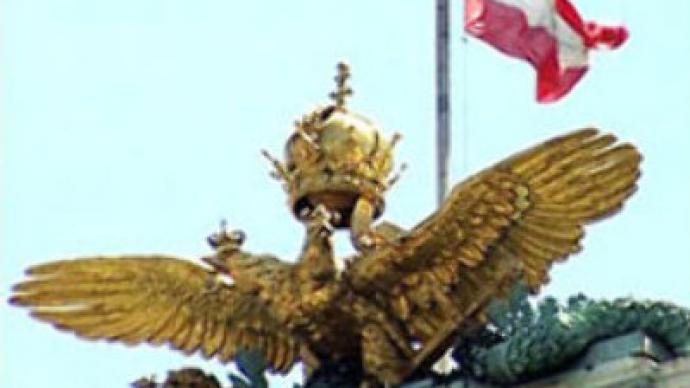 An emergency conference on the Conventional Forces in Europe treaty is taking place in Vienna. It was called by Russia, which claims the CFE treaty is outdated and unacceptable.
Moscow is calling for a substantial dialogue on the issue that is causing friction between Russia and the NATO alliance.
In April, President Vladimir Putin declared a freeze in Russia's compliance with the CFE treaty.
"It gives us full grounds to declare that in this case our partners are, to say the least, behaving incorrectly seeking unilateral benefits. Refusing to ratify the treaty under a false pretext, they exploit the current situation to build up a system of military bases near our borders. Moreover, they are planning to set up elements of the anti-missile system in the Czech Republic and Poland. And the new NATO members, like Slovakia and the Baltic republics, violated our preliminary agreements and never joined the CFE treaty. This creates a real threat to our country," the Russian President stated.
This was followed by Foreign Minister Sergey Lavrov saying Moscow will not comply until the treaty is ratified by NATO countries.
But NATO's Secretary General Jaap de Hoop Scheffer insisted the alliance members remained committed to the ratification of the treaty, saying "NATO allies attach great importance to the adapted Conventional Forces in Europe treaty and its ratification."
The Russian delegation at the emergency conference in Vienna is headed by Anatoly Antonov. He says despite reports in the media the meeting is not related to the U.S. plans for its anti-missile system in Eastern Europe.
The Conventional Forces in Europe treaty was signed by 22 counties in 1990 and limits the amount of heavy military equipment in Europe – from the Atlantic to the Urals.
It was updated nine years later, after most of Russia's ex-Soviet allies in Central Europe joined NATO with most of the 30 signatories refusing to ratify the treaty, until Moscow pulls out its bases from Moldova and Georgia.
Russia's Foreign Ministry says these bases are for international peacekeepers under the mandate of the United Nations not related to the CFE. The only other Russian base in Moldova is guarding an arms dump left over from Soviet times.
Russia says calls to remove the bases are illegal and motivated by political reasons and are a threat to the military balance in the whole of Europe.
You can share this story on social media: