Cell phone adventurers swindle 10,000 fellows for $3 mln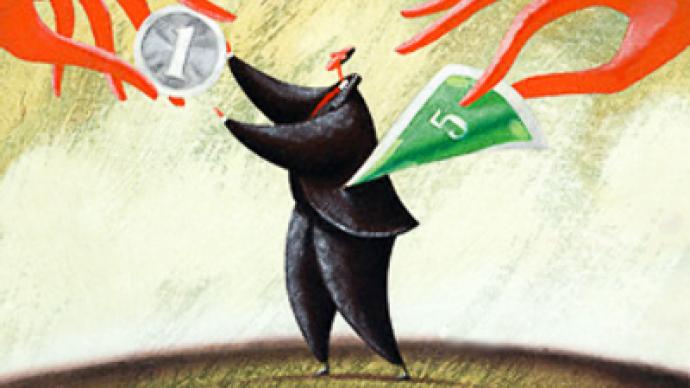 A married couple collected around $3 million on a mobile phone messaging fraud before being arrested by the Moscow police, the RIA news agency reports.
The husband, whose name is being kept in secret until the investigation is over, was developing criminal schemes, while his wife, who was working at a mobile instant account recharge company, was implementing his ideas.
On behalf of mobile operators, radio stations, or an electronic payment system, the alleged plotters were calling or sending messages to subscribers saying they'd just won a lottery.
But in order to get their cash prize, people had to send back their SIM-card pin-codes as well as their personal data. The knowledge of pin-codes was sufficient to siphon off the money of the real owners, while the personal data was used for document forgery.
"These present-day Bonny and Clydes not only cracked databases of different mobile operators, but also stole information on subscribers' accounts," according to Moscow police. The scheme helped them control the accounts of their 'victims.'
Initially these were prisoners, who made first telephone calls to people and urged those targeted to share their personal data with the 'mobile operator,' the same source said.
For three years, while their 'business' was thriving, the alleged plotters swindled approximately 10,000 people and bilked around 100 million rubles ($3 million).
The couple has already been charged with fraud and illegal access to private data, and may now face up to 10 years behind bars.
You can share this story on social media: