Ceasefire fragile in Gaza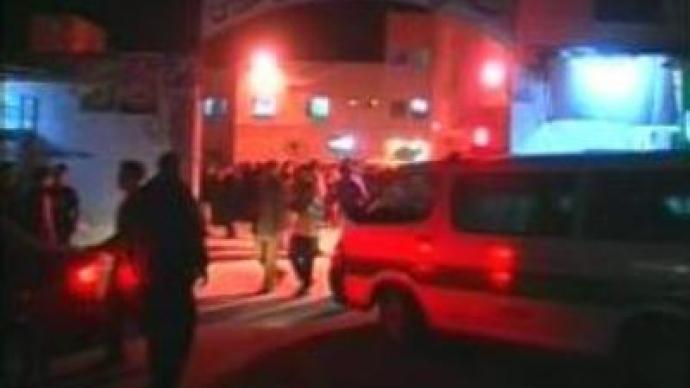 A gun battle has broken out between security personnel from Hamas and Fatah fighters at the Shifa hospital in Gaza. At least three people have been killed and eleven others wounded.
Earlier, Hamas militants released a top Fatah official shortly after abducting him on Monday in northern Gaza. Sufian Abu Zaideh – a former Cabinet Minister – was seized while he was driving home.The latest incident comes after a series of clashes between the two sides across Gaza in spite of a ceasefire agreement.The tension escalated after President Mahmoud Abbas called for early elections in an attempt to break the political deadlock with the governing party, Hamas. But despite Mr Abbas' determination and strong Western backing, the ceasefire deal remains weak in the face of internal fighting.
You can share this story on social media: