Carnage as bombs explode on Indian trains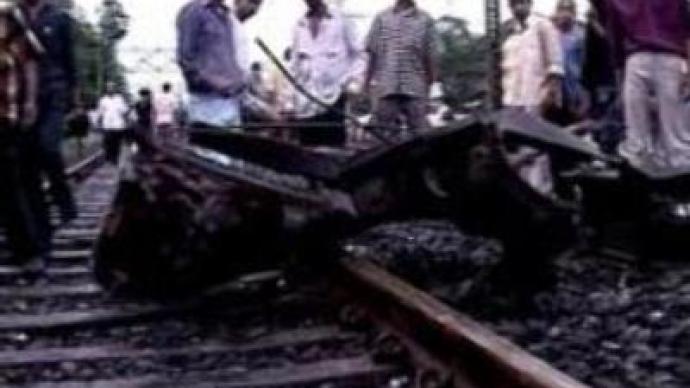 Around 200 are dead after a series of planned bomb attacks hit the busy train network in the Indian city of Mumbai. Hundreds more are in hospital, many in critical condition. Officials expect the death toll to rise.
As residents of
India
's commercial capital returned to work on Wednesday, they sought to come to terms with the attack. A gaping hole in the side of a commuter train gave insight into carnage of the night before. The first explosion was at 6.24 in the evening local time, with several others following within ten minutes. No-one has claimed responsibility for the attack.
India
's prime minister called an emergency cabinet meeting as police began the hunt for those responsible. Security was stepped up across the port city as police started to piece together Tuesday's events. Congress President Sonia Gandhi visited the site of one of the blasts, accompanied by Home Minister Shivraj Patil. World leaders were quick to react to the attacks.
You can share this story on social media: