'Day of Rage': Tear gas in Cairo as thousands rally to mark April 6 group anniversary
Security forces used teargas after crowds tried to breach the Egyptian High Court building in Cairo in a 6th of April anniversary rally. The Ministry of Health puts the injury toll at 18, although eyewitnesses report much more.
Thousands of protesters have joined the Cairo rally marking the birth of the 6 April movement, whilst also expressing their "dissent" against Egypt's President Mohammed Morsi's latest moves.
Ramses street between lawyers' syndicate and court building shrouded in gas and illuminated by several bonfires. 100s milling around

— Alastair Beach (@Alastair_Beach) April 6, 2013
The annual march which began in a jubilant mood, in Giza's Mohandeseen neighborhood, south of the capital, grew tense after reaching the prosecutor-general's office in downtown Cairo.
According to Ahram Online, a number of protesters started banging on the doors of the High Court, where the prosecutor-general's office is located, whilst some hurled fireworks at the building's windows. The High Court security retaliated by firing "huge volleys of teargas" from inside the building.
Police arriving at the scene also employed teargas, as well as armored vehicles, to separate the crowds of protesters from the High Court building and block the nearest street intersection.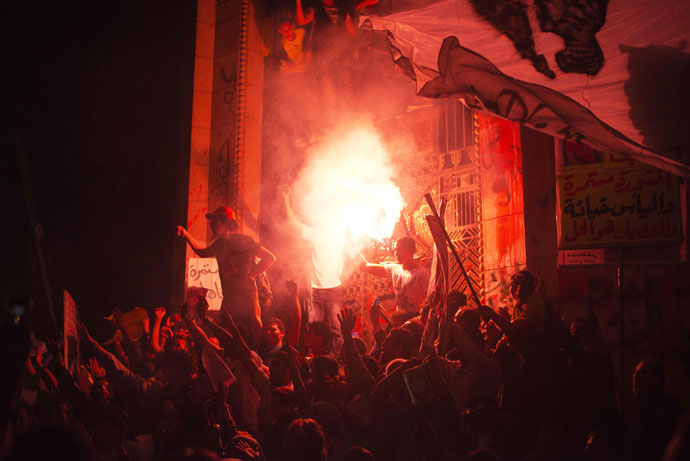 Following clashes, the April 6 Youth Movement was quick to issue a statement condemning the security forces for firing teargas.
"The regime's ministry of interior responded to chants with teargas and birdshot," said the statement published on the movement's official Facebook page, also accusing the ministry of "prostituting for every regime."
According to journalist Tom Dale, clashes have also erupted in the town of Mahalla – the birthplace of the April 6 movement, where on that day in 2008, a workers' protest about food prices and low wages was met with aggression from police, turning it into the largest anti-regime protest in the 30 years Hosni Mubarak was in power.
Initially, the leader of the movement, Ahmed Maher, had supported the overthrow of Mubarak's military rule and tried to help current regime's cause in any way, but after seeing that the 2011 uprising failed to bring about the change the movement was looking for, switched sides.
"We supported President Morsi when he ran for presidency. Now, after he issued his constitutional declaration, rammed through a new constitution and failed to meet the goals of the revolution we have joined the ranks of the opposition," Maher told Ahram.
Dale, who is currently at the scene in Cairo, has been relaying the latest to RT:
"Once again, an unarmed peaceful demonstration is being fired upon. Once again there are complaints that the Interior Ministry and the security services are brutal and unreformed. And, once again, the food prices are rising while the wages remain stagnant. And in that context, this is just the latest sign of the growing polarization between Mohamed Morsi's Islamist-led government and the opposition on the streets."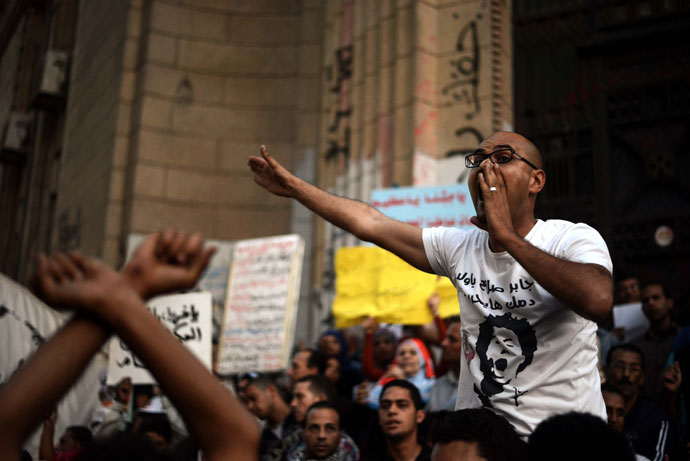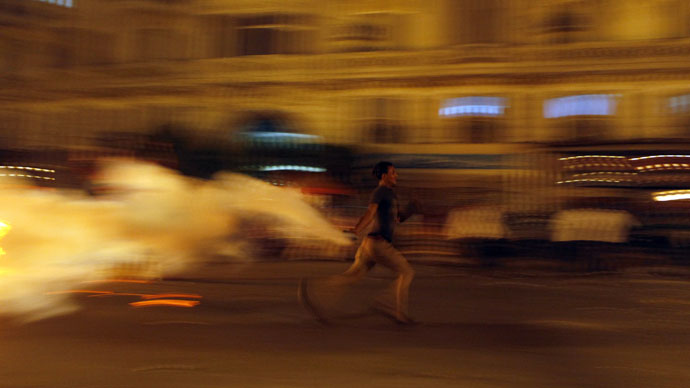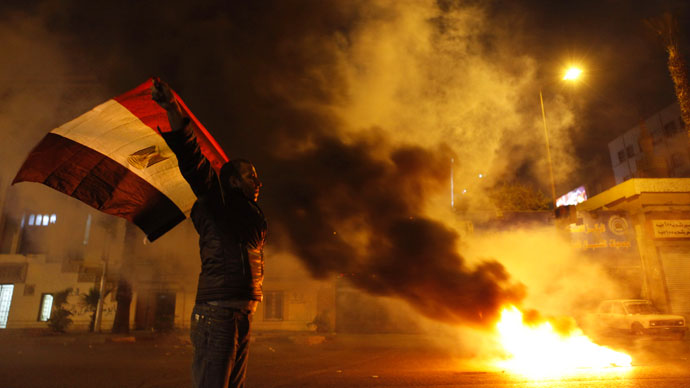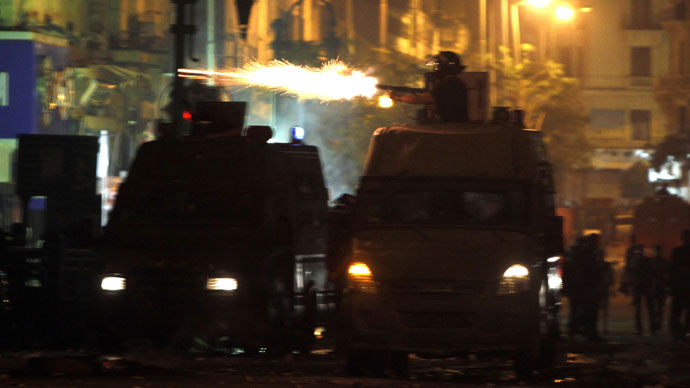 You can share this story on social media: