Cache of weapons found near Moscow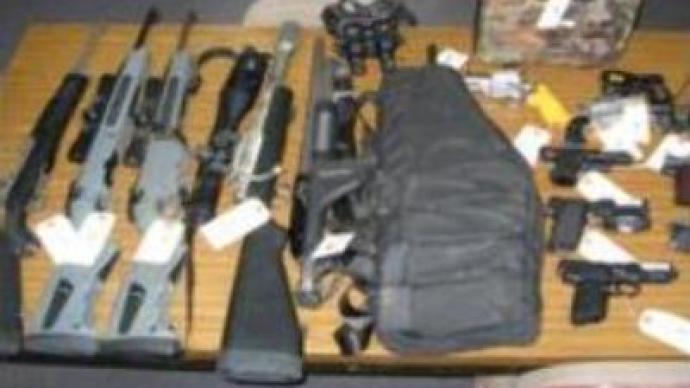 A large cache of weapons and explosives have been found near Moscow by Russian law enforcement officers. The secret storage facility was in a garage complex in a suburban area, east of the capital.
The weapons included a large number of guns, some of them of foreign made, grenade launchers, handmade explosive devices and combat gear.The garages were also used for keeping two stolen cars.Federal security service and police officers are currently investigating who was in charge of the facility, how the weapons were obtained and for what purposes.
You can share this story on social media: