Bushehr's launch to be postponed?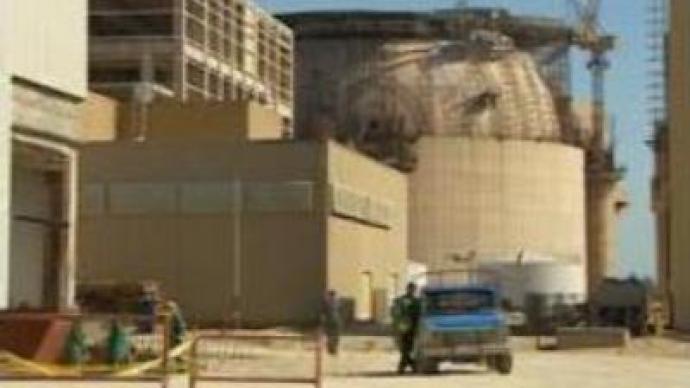 Russia says the launch of the Bushehr nuclear power plant in Iran scheduled for September will be postponed, due to a delay in payments by Iran. Also uranium fuel for the reactor will not be sent to the Islamic republic this month as planned.
But Tehran has denied Russia's claims, saying it has fulfilled its contractual obligations. For Iranians, it is a symbol of the nuclear dream and strategic partnership with Russia. For the West, it is a potential aid to Tehran's drive for atomic weapons.Amid the ongoing dispute over funding, Russian officials say it will not be launched in September as planned.
"The payments are two months behind, and that means a corresponding delay in schedule. The fact remains: there is no money, and it's impossible to keep construction work going without money,''
stated Sergey Novikov, spokesman for Russia's Federal Nuclear Agency, Rosatom.Iran struck a deal with Russia to help build the plant in 1995. The contract is believed to be worth around $US 800 MLN. Moscow has accused Tehran of delaying tens of millions of dollars in payments in recent months. Iranian officials have rejected the claims.
"We have adhered to our commitments and we hope that the Russians will also act in line with their commitments. And we hope they will ship the fuel by the appointed time,"
said Mohammad Ali Hosseini, Iranian Foreign Ministry spokesperson.But now it seems unlikely. Russia says pushing back the launch date means a delay in shipments of uranium fuel, initially due to arrive this month. Talks between the two sides in Moscow last week broke down with no agreement but are now continuing in Tehran. Some experts in Moscow believe the row is damaging Russia's image.
"There is no serious financial reason to stop delivering fuel. From my point of view, it's a great mistake from Russia's side. If Russia isn't capable to overcome political barriers, it means Russia is not a stable partner for such kind of business,"
stressed Valentin Ivanov from Russia's State Duma Energy Committee.The plant in Bushehr has long been the subject of international concern. The U.S. and Europe suspect Tehran is collecting know-how to build a nuclear bomb – a claim Iran has always strongly denied.Major world powers are now discussing imposing new measures on the Islamic Republic. Russia which holds a veto in the UN Security Council has been calling for a diplomatic solution. Some Western observers believe the Bushehr funding row may signal Russia's patience with Iran is now wearing thin.
You can share this story on social media: