Bushehr project financing row settled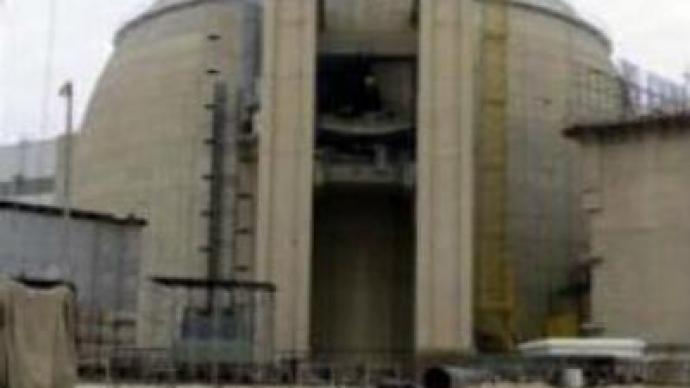 Moscow and Tehran have signed an agreement on stabilising the financial arrangements surrounding the construction of the Bushehr nuclear power plant in Iran. The next round of talks will take place in Teheran in May.
A spokeswoman from Russia's Atomstroyexport construction company, Irina Yesipova, says the works on the project continue despite financial issue.
"The parties have signed a protocol that details the procedure for financing the Busher project. The protocol does not specify any deadlines for the construction, as the talks were quite short lasting two days only. It's not true that the work in Bushehr has been suspended because of financial problems, it is going on regardless all financial difficulties. The next round of talks will take place in Iran in May,"
she announced. At the beginning of 2007, Iran fell behind with its payments to Russian partners, causing a major dispute between the two. Instead of the stipulated $US25 MLN per month, Iran paid from $US5 to $US10 MLN and in February it completely stopped payments. In March Russia received $US10 MLN only half the expected sum.
You can share this story on social media: