Bush tour of Latin America drawing to end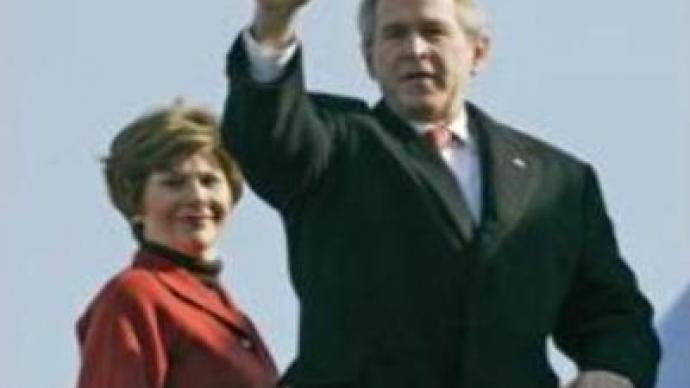 U.S. President George Bush touched down in Guatemala following his visit to Bogota, where he thanked his Colombian counterpart for his continued support in the war on the illegal drug trade.
It is Mr Bush's 8th trip to Latin America as President. He's on a tour of U.S. friendly-countries to shore up relations and draw attention to U.S. aid to the region. He's back to re-engage and his mission is clear.
"It is very important for the people of South America and Central America to know that the United States cares deeply about the human condition and that much of our aid is aimed at helping people realise their God-given potential, and so we will talk about programmes all aimed at giving people a chance to realise their dreams,"
President Bush said, addressing his Colombian counterpart Alvaro Uribe Velez.But for the president, who's facing increasing opposition in Latin American countries, his trip's been something of a jittery ride.His visit to Colombia was intended to be a show of confidence in that country – a strong, but drug-plagued U.S. ally. But the visit was marred by a political scandal and security concerns, and Mr Bush left after just 6 hours.Despite a warm welcome from the Colombian president, outside the presidential palace violent protests against the U.S. leader broke out. The riots mirrored similar incidents in both Brazil and Uruguay, where the president's arrival sparked anger from anti-Bush protestors.And this has not been the only thing on President Bush's mind.His tour has been shadowed by a fervent opponent of his policies by Venezuelan President Hugo Chavez. He is on a similar tour of Latin America, vowing to revive a global socialist opposition to the U.S.Mr Chavez has denied intentionally scheduling his tour to coincide with the U.S. President's, but there's no doubt that his upstaging the high-profile trip will be a thorn in the side of the White House.President Bush is now in Guatemala and will then head to Mexico, before arriving back in Washington on Wednesday.
You can share this story on social media: