Bush sets off for Latin America tour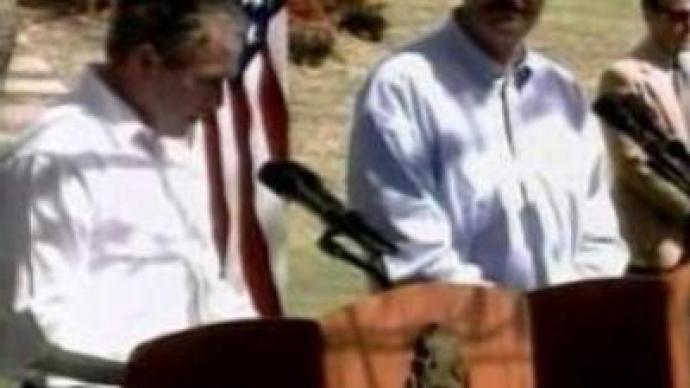 US President George Bush will arrive in Brazil on Thursday on the first leg of a tour of Latin America. During the trip he will seek to counter the region's growing anti-Americanism and the populist influence of Venezuela's leader, Hugo Chavez.
During the trip George Bush will visit five countries. Meanwhile, disenchantment at home over his retooled Iraq strategy has mired his public approval ratings near the low point of his presidency. And he is even more unpopular abroad. This trip is aimed at building new relations and reclaiming old ones that may have been lost.
'I think there is a sense of disappointment that the U.S. hasn't had a more engaged committed policy towards the region. There were high expectations when he first came in, he talked about Latin America in very promising terms saying that this would be a priority, an important area for him. And it hasn't turned out this way,'
Peter Hakim, President of Inter-American Dialogue, said. However, George Bush's trip is widely viewed as offering a counterpoint to the populist appeal of Venezuelan President, Hugo Chavez, whose nationalization plans he has widely criticized.
"They should be allowed to freely assemble, they should be allowed to speak their minds, there should be a strong rule of law"
, stressed Mr Bush, talking about people of Venezuela.The battle for the hearts and minds of Latin Americans has by no means gone entirely the way of Populist regimes. Brazil and Mexico, two of the U.S. president's stops, are regarded by Washington as crucial counter-weights to the rhetoric of Latin America's leftists. With growing skepticism worldwide about the use of U.S. power, the purpose of this trip is to bolster relations.
You can share this story on social media: