Bush offers Uruguay free-trade agreement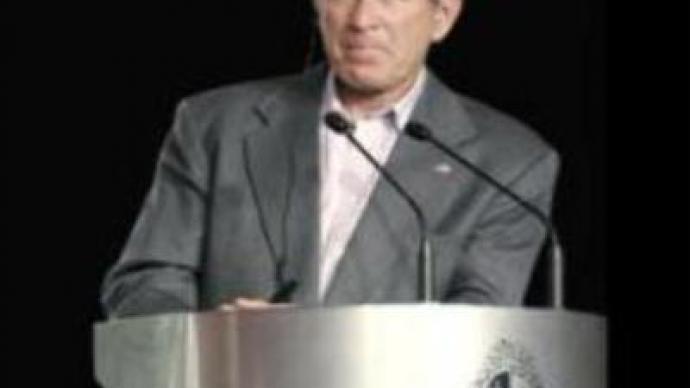 U.S. President, George Bush, is in Uruguay for trade talks with his counterpart Tabare Vazquez. The offered free-trade deal has angered other members of the South American trade block MERCOSUR, who are opposed to unilateral deals.
President Bush's tour to Latin America has attracted mass protests some of which ended in clashes between police and the demonstrators. Also, Venezuelan leader Hugo Chavez is currently in Bolivia continuing a counter-tour against the U.S. and calling Latin America to unite against its influence. George Bush refrained from commenting on Mr Chavez's activities and said he wants to focus on the "commonalities" between U.S. and Latin America, rather than their differences.Meanwhile, the Colombian government has deployed 22,000 of security forces ahead of Mr Bush's forthcoming arrival to the country's capital Bogota.
You can share this story on social media: