Bush critical of Russia's direction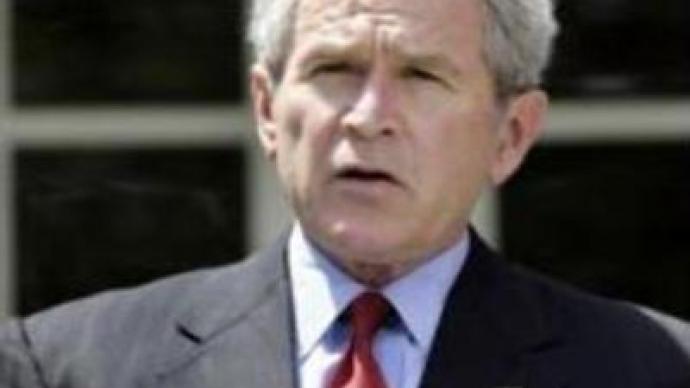 U.S. President George Bush has voiced scepticism about Russia's path to democracy in an interview for the Reuters news agency. He said tensions exist between Russia and the West, and that collaboration was a better way forward.
George W. Bush has voiced criticism of Russia's direction under President Vladimir Putin. In his message to Vladimir Putin, President Bush questioned whether "there is a better way forward", and suggested Russia's interests lie in the West, and collaboration was better. The U.S. President says he is still close to Mr Putin personally, but adds "it is a very complex relationship" between the U.S. and Russian governments. George Bush is also trying to ease Russia's concerns over the deployment of the missile defence shield in Europe. Speaking with NATO Secretary General Jaap de Hoop Scheffer at his ranch in Crawford, Texas, Bush says plans to deploy elements of the missile defence system in Central Europe are not directed against Russia. He added the system was directed at countries which could affect stability and peace in Europe. George Bush has promised to continue to try and reassure the Kremlin about the U.S. plans. Meanwhile, Moscow has condemned the proposal, claiming it would threaten Russia's national security.
You can share this story on social media: