Bus overturns in Rostov region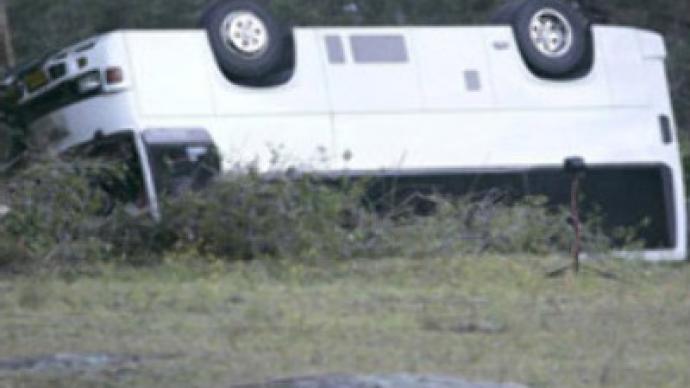 One person has been killed and 22 others injured after a bus overturned in the Rostov region.
"At 01-15 local time, a bus en route from Rostov to the Veshinskaya village rolled over 25 kilometres to the north of Kamensk. The driver was speeding. There were 50 people in the bus. 22 people were injured, one of them, a 50-year-old woman, died. 21 people were taken to hospital with injuries," Marina Abramchenko, from the Emergencies Ministry's regional department, commented.
You can share this story on social media: