Bus crash kills 14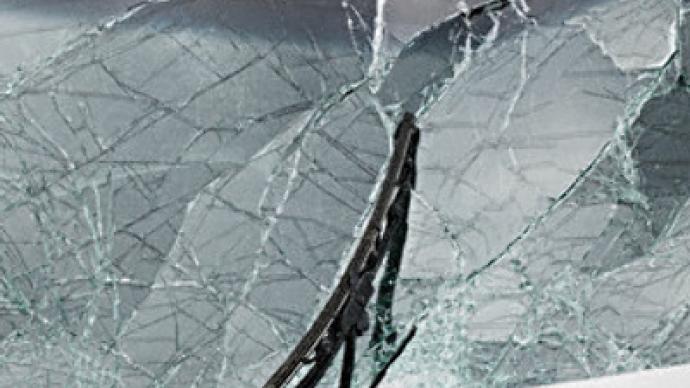 At least fourteen passengers on board a bus have been killed following an accident with a truck east of Moscow. The long distance bus was heading for Moscow when it collided with a truck in the Vladimir region.
Immediately after the accident the bus was engulfed in flames, trapping some of the passengers inside.
Rescuers on the scene managed to drag four injured people from the wreckage of the bus.
The injured have been taken to hospital for treatment.
Police suspect the truck driver may have fallen asleep at the wheel.
You can share this story on social media: