Bus crash in Germany claims 13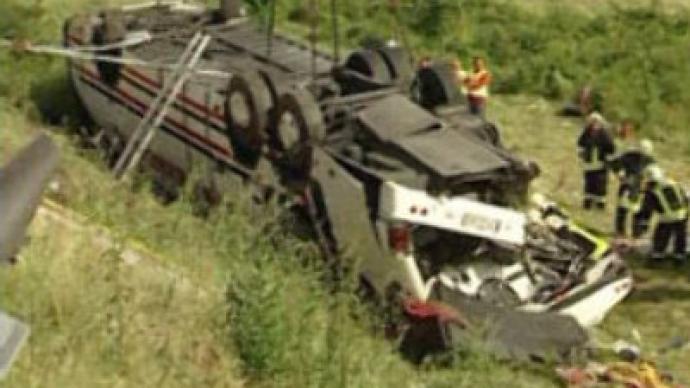 Thirteen people have been killed and 30 more injured in a road accident in eastern Germany. The tour bus, carrying 48 senior citizens, came off the road between Halle and Magdeburg.
It landed on its roof at the bottom of an embankment.
Five rescue helicopters as well as ambulances were called to the scene.
The injured were taken to hospital.
Police say the cause of the accident isn't yet clear.
You can share this story on social media: