Bus crash claims 27 in Colombia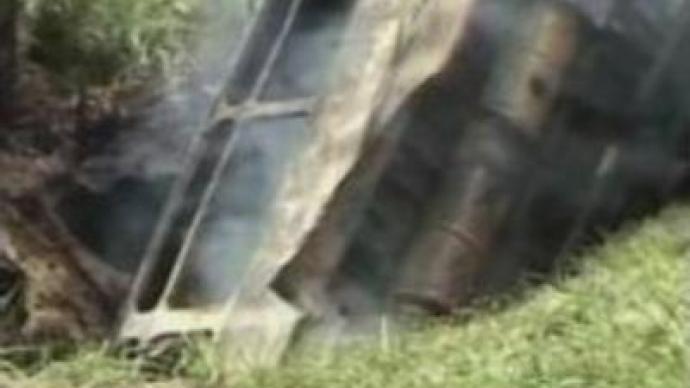 In Colombia, 27 people including six children have been killed in a bus crash. The accident happened as passengers were travelling to the Caribbean port of Santa Marta on the first day of the Easter holidays.
Police say the driver lost control of the bus after a tyre blew out. It then flipped over and the petrol tank exploded.
Road accidents are a serious problem in Colombia, where overcrowded cars and buses try to navigate narrow mountain highways.
You can share this story on social media: