Bus blasted in Baghdad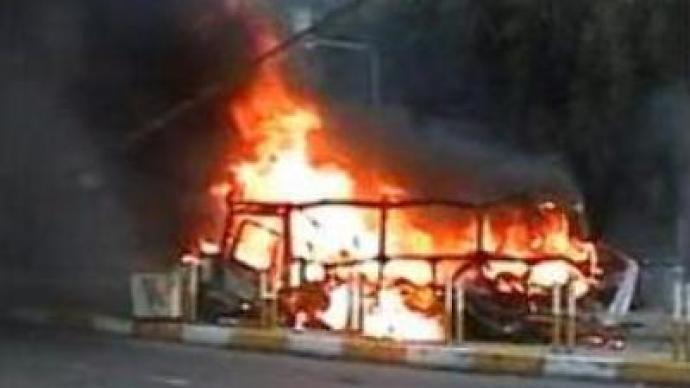 In Baghdad, six Iraqi civilians have been killed and ten more wounded in a bomb attack on the bus they were travelling in. The vehicle was en route to the commercial district of Karradah, a predominantly Shi'ite area of the Iraqi capital.
Police say the bomb was left by a passenger who got off the bus. It exploded close to the French Embassy.The blast comes less than 24 hours after 5 U.S. soldiers were killed in an attack by militia fighters in the central Iraqi holy city of Karbala.Earlier on Saturday, the U.S. suffered one of its worst losses in recent months. 13 servicemen died when their helicopter crashed northeast of Baghdad.
You can share this story on social media: