Burglar robbed while robbing shop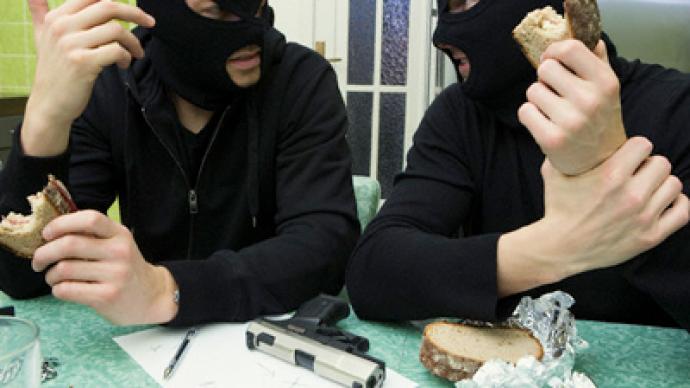 There's no honor among thieves, as the proverb says. A burglar who broke into a grocery shop in Siberia saw the tables turned against him when a passer-by stole his coat.
The hilarious case happened on Wednesday night in the Khanty-Mansi region in the town Lyantor. A man approached a supposedly 24/7 store to find it closed. Apparently this made him quite upset, because he broke a store window with a stick, took off his warm coat and crawled into the shop.As he was searching for money, another man stopped his car in front of the shop and went to buy a couple of beers. The burglar pretended to be the night salesman and sold the man the brews.After purchasing the beer, the buyer noticed the burglar's coat left unattended on the ground and decided to make it his own.Some time later, after pocketing all the money he could find, the man tried to escape the same way he came in. Only then did he realize that the coat he left outside on the ground was missing. This made him furious, and in his rage he got stuck halfway through the narrow window. That was how police found him later.The owner of the shop, who was supposed to be on duty that night, was sleeping in the shop's storeroom all along. She learned of the botched burglary from the police when they woke her up.
You can share this story on social media: