Bureaucrat insults journalists for embarrassing questions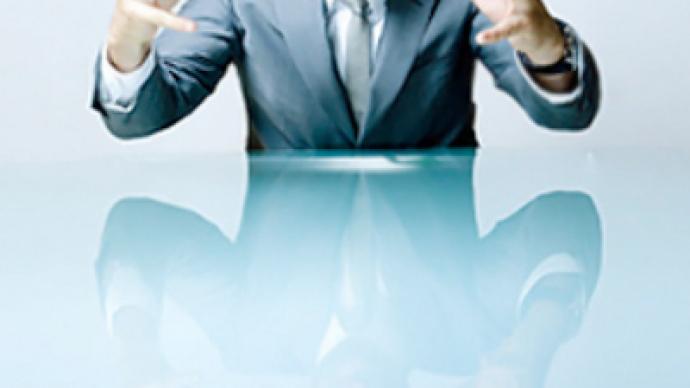 A recent appearance of a St. Petersburg official on local TV has ended up in scandal, and mutual accusations of disrespect and "inadequate" behavior.
On April 8, Sergey Bodrunov from the St. Petersburg mayor's office was invited to take part in a program dedicated to city development called "St. Petersburg Hour," to discuss an anti-crisis package of the city authorities.
Bodrunov, who heads the Committee for Economic Development and Industrial policy, was quite optimistic about the situation in the city, mentioning in particular the low unemployment rate, and increasing salaries. The statements bewildered both the anchors and the audience, who grilled him on the issue.
According to presenter Tatiana Aleksandrova, a scandal burst out shortly after the program, with Bodrunov insulting the journalists and accusing them being unprofessional.
"Who do you take me for? Why the hell are you talking about unemployment? It's not a question to ask. We don't have unemployment in St. Petersburg! It's less than 1 per cent. We have far more serious problems," Aleksandrova quoted the official as saying.
The incident surfaced on April 15, after which the mayor's office said it would investigate the matter.
On April 20, St. Petersburg deputy governors Mikhail Oseevsky and Alla Manilova announced the preliminary results of the investigation. At a media briefing, they stated no video or audio evidence confirmed Bodrunov had insulted the journalists. At the same time, they said the official should apologize to them.
On Thursday, St. Petersburg governor Valentina Matvienko called Bodrunov's behavior "unacceptable." She said the official had confirmed to her in person that "he was agitated, and took the liberty of inappropriate statements".
Later Sergey Bodrunov offered apologies on the official site of the city authorities, acknowledging that "his manner and assessment of the journalists' work were inappropriate."
"That day when I was on the program was, perhaps, the most difficult in my life," Bodrunov told Kommersant daily. "My reputation won't suffer because of this incident. I'm not going to pursue a bureaucratic career, and it won't be long. I have a limited term contract for implementing anti-crisis measures. After that, I'll return to business again," he added.
Presenter Tatiana Aleksandrova has said that Bodrunov, "who dishonored not only himself, but also discredited the executive power" should resign. Governor Matvienko, for her part, stated that he "should decide for himself how to defend his reputation."

In the latest development, Kommersant reports that Tatiana Aleksandrova has been taken off air though not fired.
Responding to the move, Sergey Bodrunov said he had "nothing to do with it."
You can share this story on social media: