Bulgarian medics entreat EU to rescue them from the death sentence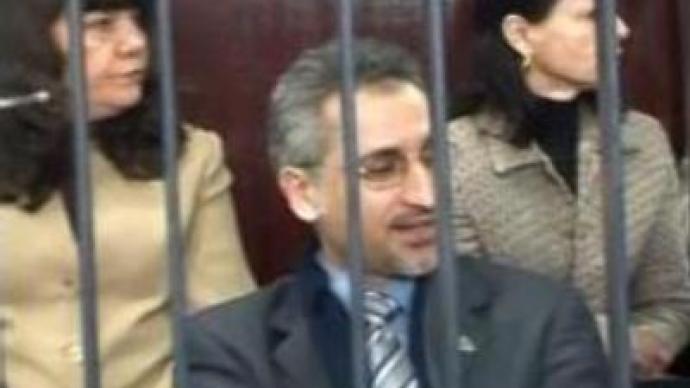 Five Bulgarian nurses and a Palestinian doctor, sentenced to death in Libya for deliberately infecting children with HIV, hope the European Union will help them appeal their sentences.
The six were found guilty of intentionally infecting more than 400 hundred Libyan children with HIV/Aids 8 years ago. However, independent scientific evidence found the opposite. It proved the children had been infected before the nurses even arrived at the hospital. The decision is now being appealed in two higher courts. On January 1st, amid celebrations marking their country's entry into the European Union hundreds of thousands donned ribbons supporting their cause. It's a show of support and also part of a campaign that Bulgarians hope will put pressure on the European Union to take up the plight of the nurses.Zorka Anachkova, mother of Christina Voldova, one of the nurses, says,
"They tied her hands to a rope like Jesus, they tied her to the window for hours and sent electricity through her body. She has several wounds all over her body. I don't know whether she'll be able to talk to me again. It hurts me here in my heart. I cried all last night. Does it say somewhere in the Koran that you can keep a person for eight years without anything to prove that they are guilty?"

Libya's leader Colonel Gaddafi has rejected calls for the medics to be released.
You can share this story on social media: