Bulgaria and Russia show community of interests prior to Bulgaria's entry to EU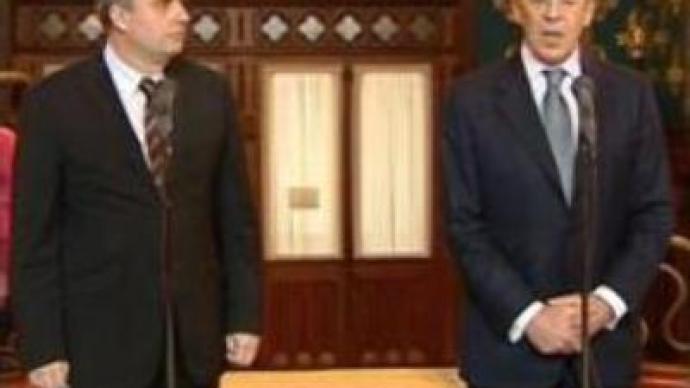 The Bulgarian Foreign Minister Ivailo Kalfin has met with Russian Foreign Minister Sergey Lavrov in Moscow. The meeting occured weeks ahead of Bulgaria's entry to the EU, which according to both countries does not affect their relations.
Russia and Bulgaria share close historical, cultural and importantly economic ties. The meeting was a way of showing that Bulgaria's accession to the European Union is not going to affect them.
"We have agreed to accelerate the current work on adapting to the new conditions that will emerge after Bulgaria joins the EU. It's my pleasure that our relations are on the rise and are dynamic in all the fields,"
emphasised Mr Lavrov.On his side, the Bulgarian foreign minister stressed that relations with Russia will remain vital.
"It is very important for Bulgaria to preserve the strategic bilateral relations with Russia. One of the main topics is energy and Minister Lavrov has mentioned our co-operation in this. It's very important for Bulgaria,"
said Mr Kalfin.In addition, Bulgaria's government is sure that this nation which sits between Russia and Western Europe will prove to be crucially important in helping all sides strengthen their ties.
You can share this story on social media: