Building collapsed in Istanbul, over dozen injured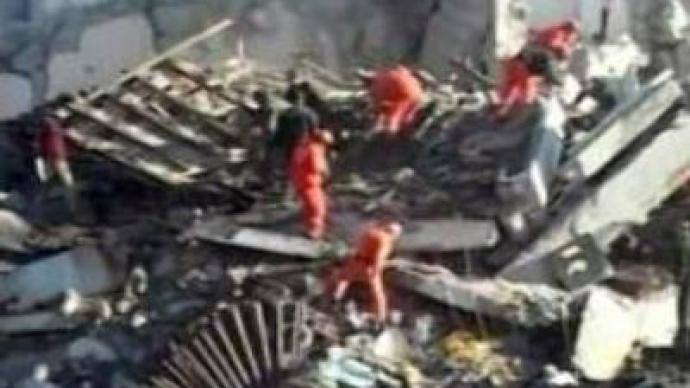 A five-storey building has collapsed in Istanbul, killing at least one person and injuring 16 others. Rescue teams with sniffer dogs are carrying on their work in the rubble searching for more victims.
It is still not clear how many people were inside when the building came down shortly after midnight, although the governor Muammer Guler said he doesn't expect more to be found.According to local authorities 26 people were rescued and are being treated in hospital, including a seriously injured child. Reportedly, a bakery situated in the building might have caused the collapse. The stove chimney once located in the basement could have melted iron bulks of the foundation and thus weakened the whole structure.
You can share this story on social media: