Bronze dog helps its homeless mates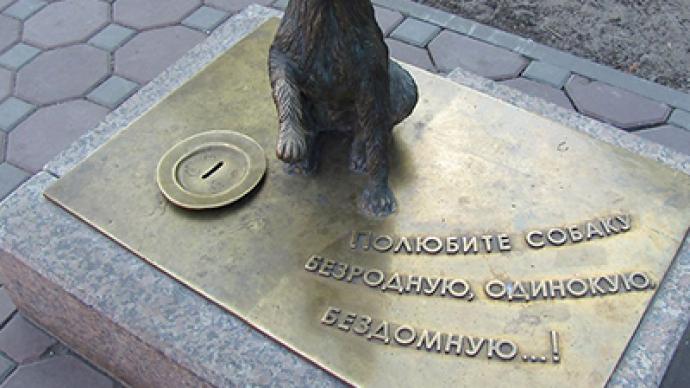 How much money can a dog earn if it's made of bronze? A dog monument in the Russian Siberian city of Tyumen, made in the form of a charity box, has earned around US$15,000 over a year.
The sum will be used to help make the lives of our four-legged homeless friends a bit more comfortable, reports Interfax. "Some money was spent on building new open-air cages in the city's dog pound," explained Olga Donis from the Tyumen Family Pets Relief Fund "Potyeryashki", which can be roughly translated as "the little missing ones"."Thus we constructed ten new homes for the animals," she explained. The other part of the fund will be spent on treating, feeding and neutering the homeless pets. Besides, the money will help the fund's volunteers take care of some of the animals."More often citizens give small coins, but once someone donated 1,000 rubles. Also, there are foreign currencies in the box," said Olga. The original monument was erected in Tyumen's center a year ago with the city's civil organizations being the main sponsors.
You can share this story on social media: