British banker fired, escapes to Australia after his remarks on 'poor' Singapore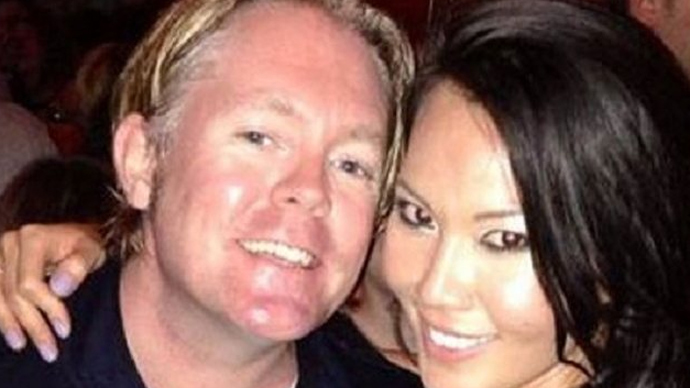 A Singapore-based UK banker, Anton Casey, who triggered massive public outrage over his Facebook remarks insulting Singapore residents, has been dismissed from his post and forced to flee to Australia.
His employer Crossinvest (Asia) Pte Ltd and Casey "parted ways", the company indicated on Saturday, as quoted by AFP.
"Those comments go against our core corporate and family values that are based on trust, mutual understanding and are respectful of diversity," the company's statement said.
Anton Casey, 39, married to a former Singapore beauty queen, has gone to Perth, Australia, in the wake of the scandal.
Casey has permanent residence in Singapore which he calls his adopted home, and claims he received death threats after posting his "poor people" comments on Facebook, referring to Singapore commuters.
One of the posts was a picture of a boy who is apparently Casey's five-year-old son sitting inside a metro train, with a caption above his head reading: "Daddy, where is your car & who are all these poor people?"
In another post, Casey complained about "the stench of public transport" while his Porsche was in the garage.
Following the incident and the public outburst that ensued, Casey deleted all his social networks profiles.
However, Facebook users on Friday made a page dedicated to Casey and the scandal around him, an "e-card" to "say goodbye proper", as the creator of the page put it.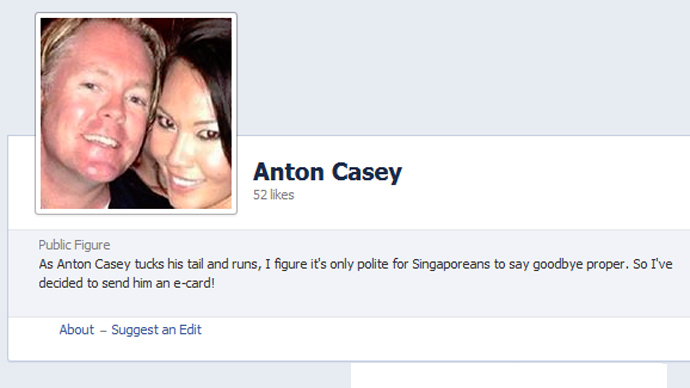 Casey, in his turn, wrote a letter to a Singapore newspaper saying the remarks were "the worst mistake" of his life, the Daily Mail reported.
"I hope the people of Singapore will allow me to volunteer my time and resources to community projects to make amends. I also hope the people of Singapore, my adopted home, will forgive me over time," Casey also wrote.
Singapore is one of the world's richest societies, with a per-capita gross domestic product of Sg$65,048 ($50,890) in 2012, according to AFP data. Also, around 50,000 UK expats live in the wealthy country, with many of them employees of international banks.
You can share this story on social media: