British PM: Obama's victory is proof of the American dream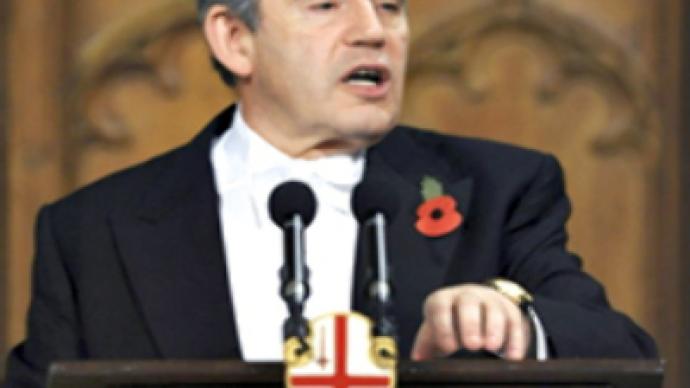 British Prime Minister Gordon Brown says that Barack Obama's victory in the U.S. presidential election is a source of hope and proves that the 'American dream' does exist. He also said the UK and the U.S. should provide the leadership for strengthening th
In addition, British Prime Minister Gordon Brown also believes the global financial crisis can become a catalyst to further unify the international community.
"It is an unprecedented period of global changes. The period when one chapter is over and another one has started – for nations, for continents, for the whole world," Brown said at a banquet in honour of the newly-elected mayor of London on Monday.
Traditionally this speech by the Prime Minister announces the main orientations of foreign policy. Brown said that firstly the existing international institutions – the G8, the IMF and the World Bank – should change.
The British Prime Minister has also called on the U.S. and other countries to give up protectionism which "was the reason that former crises transformed into deep recessions."
"I urge you to be internationalists, but not protectionists," he said.
The unity of Europe, the U.S., and other countries is also necessary for providing international security, Brown said, "Our security should be based on reducing arms, not increasing them."
The Prime Minister also said the situation in Afghanistan is "one of the main ordeals currently."
"Afghanistan is an exam which we cannot fail," he said. "And we won't."
You can share this story on social media: