British military base handed over to Iraqi army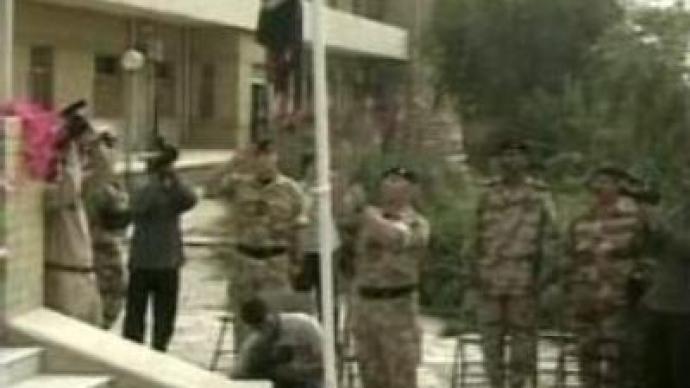 In the city of Basra in southern Iraq, British forces have handed over an important military base to the Iraqi army. The move is part of Britain's plan to gradually pull out of the country.
At a handover ceremony, the British Flag on the Shatt At Arab Hotel came down, as the Iraqi one was raised.The base has acted as the coalition forces headquarters in Basra, since Saddam Hussein's regime fell in 2003.The past month has seen 2 of the city's 5 bases handed over to local control.In February, British Prime Minister, Tony Blair announced troops would be cut by 20 percent by the summer.
You can share this story on social media: