British boarding school opens for Kazakh elite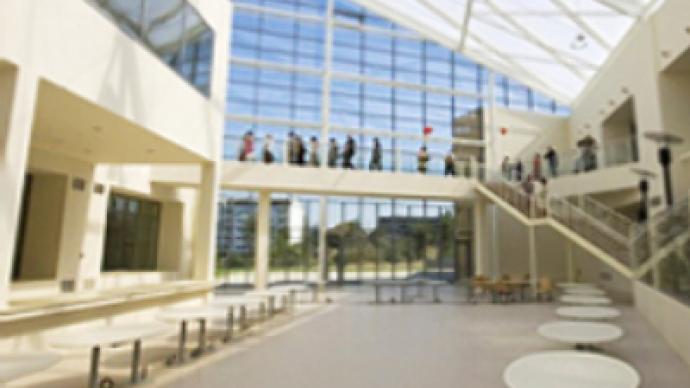 The first British private school has opened in the capital of Kazakhstan, Almaty. The site that the Haileybury school has established is not only the first in the country, but also the first of its kind in Central Asia as a whole. The idea of bringing a B
Haileybury was founded in 1862, not far from London, and has a number of famous former pupils. One of its students was Clement Attlee, Britain's Prime Minister from 1945 to 1951 and Deputy Prime Minister under Winston Churchill.
The co-educational school will cater for pupils between the ages of 3 and 18 and will follow the British curriculum up to the age of 14. Haileybury-Almaty will focus on the education of local pupils rather than the children of expats. Although most classes will be taught in English, the school will also focus on the teaching of the Kazakh language and history, with cultural considerations paramount.
With the education costing between $US 16,000 to 20,000 per year, Haileybury-Almaty will not be available to most families in Kazakhstan, where the average salary is $ 500 per month. Zhumashov says, though, that around 10 scholarships will be granted to students from poor families.
Western education came into high demand among rich Kazakhs – mostly governmental officials – after the fall of the Soviet Union, when the country was faced with the need to raise its own political and financial elite. It was then that schools such as Haileybury became very popular among them.
In spite of the new arrangement, there are concerns that it will be difficult for teachers to deal with the offspring of the Kazakh elite, many of whom are not used to discipline.
Petrodollar economy
With a population of 15 million, Kazakhstan is one of the fastest-developing Central Asian countries.
It has an abundant supply of accessible mineral and fossil fuel resources. Development of petroleum, natural gas and mineral extraction has attracted most of the over $40 billion in foreign investment in Kazakhstan since 1993 and accounts for some 57% of the nation's industrial output.
Kazakhstan was the last Soviet republic to declare independence in 1991. Since then, it has been ruled by President Nazarbayev, who maintains strict control over the country's politics.
In June 2007, Kazakhstan's parliament passed a law granting Nazarbayev lifetime powers and privileges, including access to future presidents, immunity from criminal prosecution, and influence over domestic and foreign policy.
Several opposition leaders and journalists have been killed in recent years, and Western observers generally do not consider Kazakhstan's elections to be free and fair.
Nevertheless, Kazakhstan's international prestige is building. The country belongs to many international organisations, including the United Nations, NATO's Partnership for Peace, the Commonwealth of Independent States, and the Shanghai Cooperation Organization. In 2011, it will form a customs union with Russia and Belarus.
You can share this story on social media: