British Ambassador accuses pro-Kremlin group of "harassment campaign"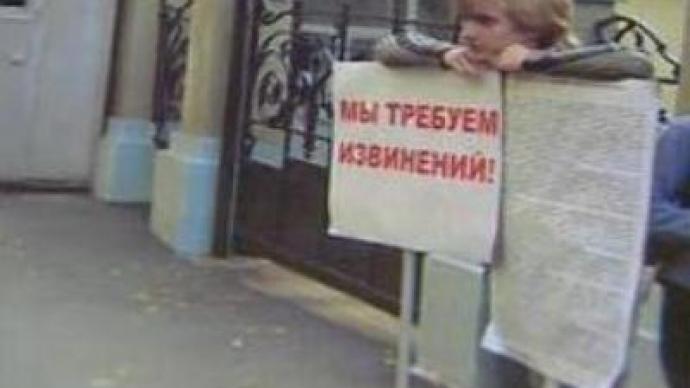 Britain's ambassador to Moscow Anthony Brenton has accused a pro-Kremlin youth group of being linked to a "campaign of harassment" against him. He said the Nashi Youth Movement had been persecuting him for months.
Tension arose when Mr Brenton took part in an opposition party conference on the eve of the G8 summit in St Petersburg in July. The British Ambassador was the only person on the level of a state representative at this conference.During this conference, Ambassador Brenton expressed support to the National Bolsheviks. The group led by Eduard Limonov has gained notoriety for its fascist stance. Mr Brenton called these people a civil society and promised to provide financial support in the amount of ₤ 1MLN to them.
However, Nashi have denounced the Ambassador's accusations saying they have never violated the law. They claim they have addressed Mr Brenton officially several times demanding his apologies.
"I want to emphasise that our pickets at the embassy and the Ambassador's residence have never violated the law, and demonstrate civil society. On the contrary, during one such picket, one of our members, Tikhon Chumakov, was beaten by the embassy security guard,"
a Nashi spokesmen remarked. Nashi have accused the Ambassador of pursuing a policy of double standards aimed at the destabilisation of Russia.
You can share this story on social media: