Britain to send further 1,400 troops to Southern Afghanistan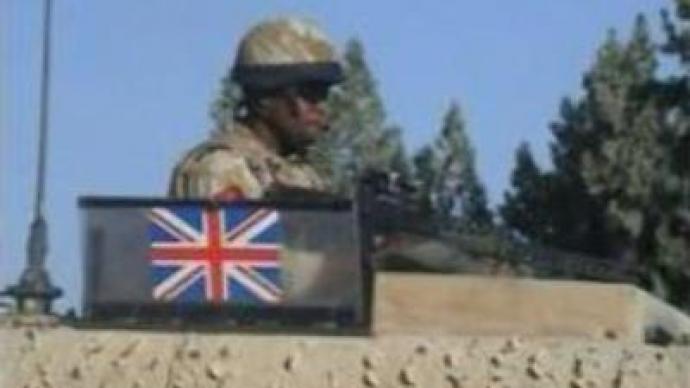 Britain says it'll send a further 1,400 troops to Afghanistan. UK Defence Secretary Des Brown's announcement came as British Foreign Secretary discussed the stability of Afghanistan with Pakistan's President, Pervez Musharraf.
During a meeting with President Musharraf in Islamabad British Foreign Secretary, Margarett Beckett, spoke of the continuing commitment between Pakistan and the West on the war on terror.
"We also discussed Afghanistan again it is in the interests both of Pakistan and the United Kingdom to establish a peaceful and stable Afghanistan,"
said Margaret Beckett.In May 2006, NATO took over the role of trying to bring stability to Afghanistan from the Americans but the NATO campaign has faced mounting opposition from Taliban militants. Commanders on the ground have made repeated requests for more reinforcements. The outcome of the NATO led mission is seen as a test of the organisation's credibility. Although the alliance has 35,000 servicemen in Afghanistan, the brunt of the fighting has been borne by a few countries, particularly the U.S., the UK and Canada. Requests for other NATO members to provide troops, most notably Germany and France, have not been met. This has led to frustration in political and military circles in Washington and London. The Americans have provided the most troops, 27,000, followed by Britain with 5,200. The UK has lost 48 soldiers in the campaign but faced with no commitments from other countries, defence sources in London said they had no choice but to increase troop numbers. The announcement of an additional deployment will take the total number of UK forces in Afghanistan to 7,700.
You can share this story on social media: