Bridge-builders assemble for Lebanon task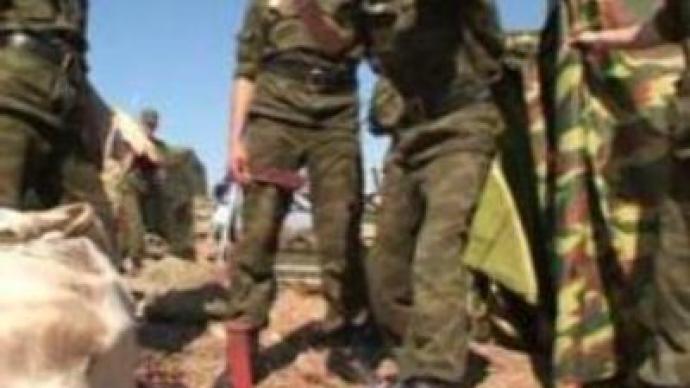 The last group of Russian military construction workers arrives in Lebanon on Thursday to help rebuild six of the country's bridges, destroyed in the recent conflict. More than 300 Russian troops are due to complete the rebuilding work within two months.
Lieutenant General Ivan Tsygankov, in charge of Russia's bridge battalion in Lebanon, told Karina Melikyan, Russia Today correspondent in Beirut, of the task ahead. "The cargo ship
Yuri Arshenevsky, loaded with the battalion's equipment, has left Novorossiysk port and we expect it to arrive on October 6," he said. "On October 3, we began to transport the troops and part of the equipment to Lebanon by plane. There will be six flights and four of them have already arrived. Virtually all the troops and equipment is already here." The officer recalled an earlier visit in September for discussions with the leadership of the Lebanese army on the scope of work and the possibility of further co-operation between the Russian and Lebanese forces."We plan to complete work on rigging the camp by October 8 and to start working on bridge reconstruction by October 9," he said.Security was being provided for the engineers by a detachment from the reconnaissance department of the North Caucasus military command, experienced in operations of this kind, Tsyganov said.
You can share this story on social media: