Norwegian mass murderer Breivik insists he is sane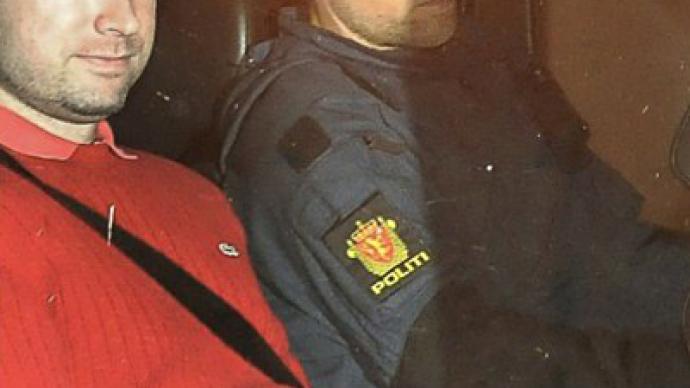 Mass murderer and right-wing extremist Anders Breivik, the man behind the worst massacre in Norway since the Second World War, disputes the conclusion of psychiatrists that he is criminally insane.
Speaking to the Norwegian newspaper Verdens Gang, Odd Ivar Groen, one of Breivik's lawyers, said that after discussing the 243-page report with his client for six hours, Breivik said it contained "factual errors, false allegations" and had taken "many of his statements out of context."
Breivik, who does not share the conclusion that "he is mentally ill," went on to express his concern "over the fact that these experts do not have enough knowledge of political ideologies," Groen told the daily.
The psychiatric report issued last Tuesday had determined Breivik is a paranoid schizophrenic who "lives in his own delusional universe."However, the report is yet to be reviewed by a panel of experts, who will determine if it conforms with professional standards.
If the court accepts the report's conclusions, 32-year-old Breivik will receive mandatory treatment in a mental health institution. While he can be held for as long as he is deemed to be a threat to society, he could also be released if he is one day deemed to be healthy. However, if the court rejects the report's conclusions and finds Breivik to be sane, he could face a maximum sentence of 21 years in prison. The possibility that Breivik will not serve any time in prison has greatly divided public opinion in Norway.  
Breivik sent shockwaves through the country when he killed 77 people in the July 22 rampage. The killing spree began when Breivik bombed a government building in Oslo, killing eight. He then went on a shooting spree on the nearby island of Utoeya, killing 69 people, most of whom were teenagers, at a summer youth camp of the ruling Labor Party's youth wing.
His trial is set to commence on April 16 and is expected to last around 10 weeks.  Brevik, an Islamophobe and white nationalist who had named his organization after the medieval religious order the Knights Templar, had delusions of taking over Europe and saw himself as the "most perfect knight" to live since the Second World War.
You can share this story on social media: