Solitaire confinement: Breivik judge caught playing card game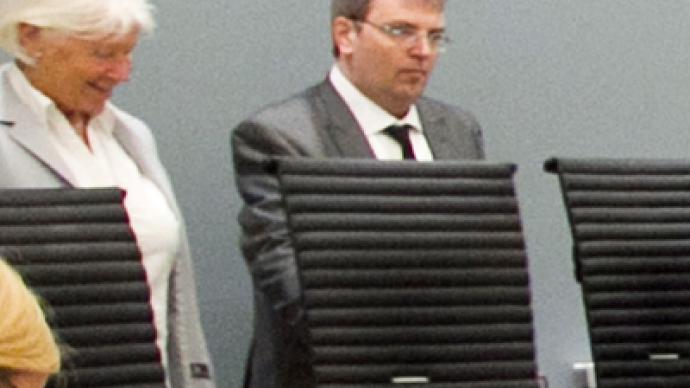 The outcome of Anders Breivik's case seems all too predictable even to the most objective people involved in the case, including the judges who would rather play card games than actually listen to court proceedings.
A controversial photo showing one of Breivik's five judges, Ernst Henning Eielsen, playing solitaire has been published in Verdens Gang, a local newspaper. Eielsen was playing the popular computer game while a Swedish professor testified to the court. Eielsen did not deny the facts, pointing out that the game helped him follow the trial. "The judges are attentively following what is being said and what is being presented to the court," an Oslo court spokeswoman, Irene Ramm, told AFP. "There are different ways of staying focused."Anders Behring Breivik is on trial for killing 77 people in twin attacks in Norway last year.On July 22, he bombed a government building in Oslo, killing eight people. He then went on a shooting rampage on the nearby island of Utoeya, where the ruling Labour Party's youth wing was hosting a summer camp. There Breivik killed 69 people, most of them teenagers, with the youngest having just celebrated her 14th birthday.To date, he has admitted to killings, but pleaded not guilty, stating that the massacre was his personal "crusade" against Islam and Western-style democracy. Breivik believes such a policy breeds the multicultural society he loathes. The criminal trial of Breivik started on 16 April 2012 in Oslo. The trial is expected last 10 weeks – till mid June.
You can share this story on social media: