Breakthrough Soviet booster turns 20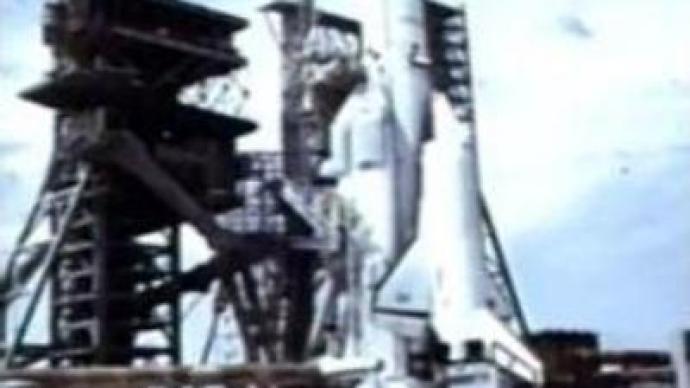 Twenty years ago Soviet engineers successfully launched the revolutionary heavy-lift booster, Energia, for the first time. It was the beginning of the short-lived Energia-Buran space project.
The only flight was a year later when it carried the Buran spacecraft into orbit.The Energia test launch was a major boost for the Soviet Space Program. It mobilised the country's best scientists who, within a decade, created a launcher that had no equivalent at the time. It was conceived as a system that would duplicate the capabilities of the U.S. space shuttle. But it turned out even more efficient. Unlike shuttles, which have in-built engines, the Energia booster was a separate unit and could be used with different spacecraft.
"It was the climax of our space program. On this day twenty years ago, when it was launched for the first time, many people in the mission control were crying. We were so proud,"
recalls Anatoly Safonov, Deputy Constructor.The Energia booster flew only twice – in May of 1987 when it delivered a satellite into orbit – and a year later when it circled the earth with the Buran spacecraft. Both launches were successful but with the collapse of the Soviet Union, the Energia booster was grounded forever.
"Soviet Union went on the slide as the economy collapsed. They couldn't sustain the reconstruction. Russia couldn't really afford this vehicle,"
explains Jerry Webb from London-based Commercial Space Technologies.The meeting of scientists who helped create the booster was like a memorial service. Speakers saluted the technical accomplishments of the launcher, its high payload and revolutionary engine. But they couldn't hide their bitterness at the project's early demise.
"All these people who came today – they're all very angry. We put so many efforts into this project and it was axed at its climax, without any hope for the future. It really hurts,"
said Aleksandr Makarov from the Institute of Chemical Engineering, Moscow Region.It wasn't all in vain, however. The Energia project resulted in dozens of new technologies applied today. And even the United States is now buying an updated model of its engine for the Atlas rockets.
"If we had this rocket today, that would be our greatest advantage. But I think sooner or later Russia will build a booster of this class once again,"
believes Nikolay Sevastyanov from Energia Space Corporation.
You can share this story on social media: