Breakaway Abkhazia seeks Moscow's recognition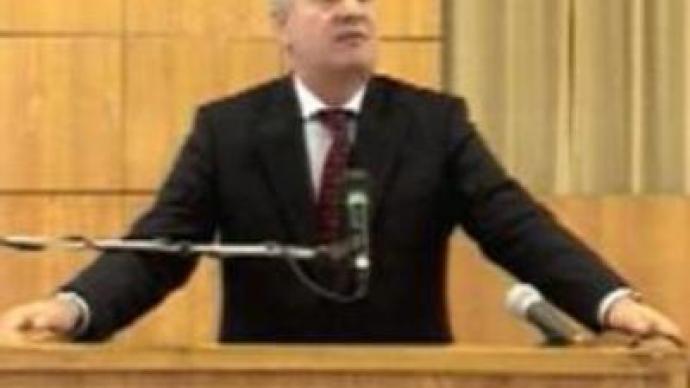 Abkhazia has officially asked Russia to recognise it as a sovereign independent state. The request was made in a resolution of the breakaway republic's parliament in the presence of its leader, President Sergey Bagapsh.
The territory gained de facto independence from Georgia in 1994 following bloody conflict after the USSR collapsed. Now, it seeks international recognition.Ninety per cent of its population hold Russian passports and Abkhazia has years of close political, economic and cultural ties with the Russian Federation. This is why Russia was the first country to which Abkhazia turned for recognition. Terry Davis, secretary general of the Council of Europe, said the bid was a provocation. Abkhazia's call for independence comes as Russia's relations with Georgia have soured dramatically in the wake of a spy row.
You can share this story on social media: