'Vitoria!' Mass protests force Brazil congress to reject 'bill of discontent'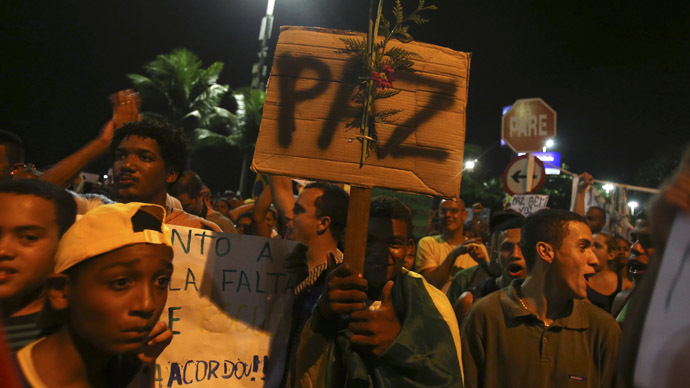 Brazil's legislative body has thrown out a proposed constitutional amendment, which was a key grievance of protesters across the country. The government is also planning to introduce a range of political reforms to appease demonstrators.
In what in being seen as a victory for people power, the measure was defeated on Tuesday by Congress by 430 votes to nine; with the Rio Times saying the protests were "largely fueled by social media and citizen journalists."

The amendment, known as PEC 37, would have limited the power of state prosecutors to investigate crimes.

The protesters had argued that PEC 37 might have opened the way to more corruption; a problem which is endemic in Brazil.

Brazil ranks 69 out of 174 countries on the 2012 Transparency International index, a score that indicates significant problems with corruption.

The defeat of PEC 37 will keep public prosecutors at the forefront of the fight against corruption. If the amendment had become law, it would have granted power to carry out criminal investigations exclusively to the police.

Critics to the bill argued that it would have prevented prosecutors from conducting fair, impartial and effective criminal investigations, particularly into organized crime and corruption, in which the police themselves have been embroiled. In December last year 63 police officers were arrested after a yearlong bribery investigation.

The police in Brazil are amongst the most corrupt in the world and have been mired in recent years in a number of corruption scandals.

Congress also voted Tuesday to funnel all revenue and royalties from newly-discovered oil fields off the Brazilian coast into education and health.

The new fields are among the largest finds in recent years and, once fully operational, are expected to produce tens of billions of barrels of oil; although they are located deep on the ocean floor and extracting the oil will require expensive new technology and carries huge risks.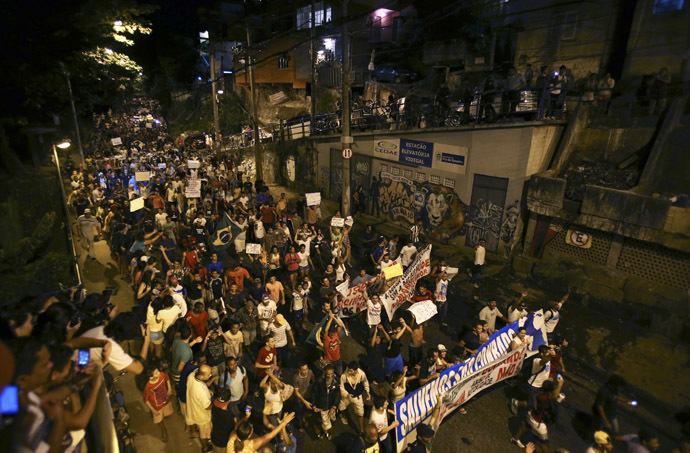 Protestors also voiced their anger at other issues, which they say the government is mishandling, including soaring levels of corruption, poor public services and the huge cost of staging the 2014 World Cup and 2016 Summer Olympics, both to be held in Brazil. 

The government, though, has promised a range of initiatives, which they say will combat corruption and improve public services.

A referendum proposing political reform is meant to address campaign financing and political representation, and the government says a vote may take place as soon as September 7.

A controversial plan to bring in foreign doctors to reverse a shortfall in the country is being pushed through despite the objections of Brazilian medical practitioners and an increase in public transport fares in many cities has also been scrapped. The President of the Senate, Renan Calheiros, has even proposed free transport for students.

Yet it is still unclear whether or not these hasty political concessions are having an impact. Protests are due to continue in the city of Belo Horizonte Wednesday, with tens of thousands of people expected to take part.

In a security nightmare for police, the demonstration will take place at the same time as the semifinal of the Confederation Cup between Brazil and Uruguay. One protest group has said it plans to protest outside the national team's hotel.

Last Saturday there were violent clashes in Belo Horizonte during another protest and President Rousseff has warned against a repeat of violence.

You can share this story on social media: