Suspected arms dealer pleads with Medvedev and Putin for help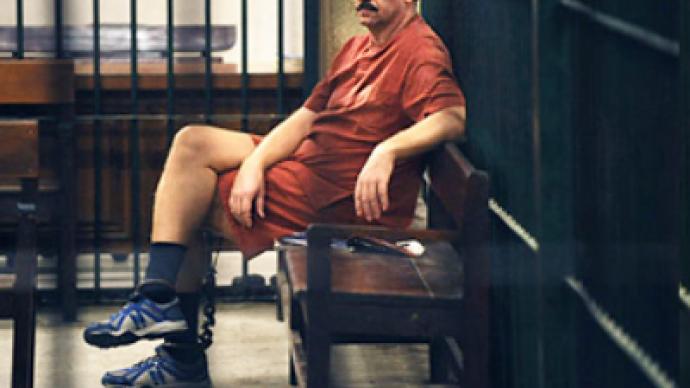 Russian businessman Viktor Bout, who is awaiting extradition to America in a Bangkok jail, has asked Russian President Medvedev and Prime Minister Putin for help, saying he does not believe in a fair trial in the US.
"I ask you to render feasible legal assistance to me and my family in this unequal fight. I do not believe in [a] fair American trial," reads his letter as quoted by Interfax news agency.
The letter was read out by Bout's mother at a press conference in Moscow on Thursday.
"I have never sold arms. My business was absolutely legal," Bout says in his letter.
He added that if the Russian leadership examines the facts of the case, they will find "valid ground" to help him return to Russia.
Bout's wife Alla has written her own address to President Medvedev, which was also made public at the press conference.
"If my husband is extradited to the US, he will be sentenced to life. I ask you as a head of the state and a guarantor of the constitution to help our family in our distress," Alla Bout's address reads.
Viktor Bout was arrested in Bangkok in March, 2008, on the request of American law-enforcement agencies. The US is accusing him of illegal arms dealing and he has been on Interpol's wanted list since 2002.
In August 2010, Thailand's Court of Appeal ruled to extradite Bout to the US, overturning a lower court's ruling that was handed down in August 2009. But the extradition was suspended after the US side issued new charges against Bout, and then tried to withdraw them.
Therefore, Viktor Bout will not be extradited to the United States until the new hearing, which is scheduled for October 4.
Furthermore, according to the Thai law, the final decision about extradition must be made by the country's government.
Viktor Bout, nicknamed "The Merchant of Death", has repeatedly denied all charges against him.
You can share this story on social media: