Botched Ukrainian exhumation was illegal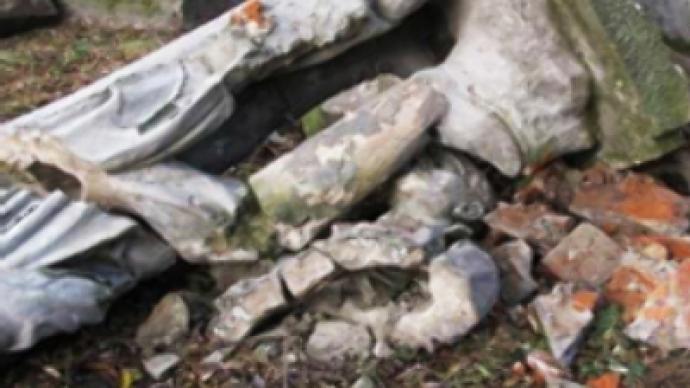 The mishandled exhumation of soldiers buried beneath a WW2 Soviet memorial in the town of Komarno in Ukraine's Lvov region has caused outrage in Russia. Once exhumed, the soldiers' remains were left lying around a park near the memorial, allowing local yo
This apparent lack of respect was not shown during the much-disputed removal of the Bronze Soldier and reburying of the remains in Tallinn last year.
The decision to rebury the soldiers was taken by the local administration in Lvov, which believed the remains would be better taken care of at a local cemetery. But they remain just lying around in the central park.
Ukraine's law prohibits reburial without the consent of relatives. The number of those buried in the town's central park is unknown, but Komarno authorities managed to contact only one relative, who had no choice but to give his consent, as the remains had already been dug out.
And according to Evgeny Guzeev – Russia's Consul General in Lvov, – the exhumation contradicts another Ukrainian law: on preserving the memory of WW2.
However, Russia is unlikely to take any action
"We can only express our regrets on the matter as the memorial belongs to Ukraine and stands on its territory," Guzeev said in an interview with Russian daily MK.
He continued that the "most horrible thing about this is that the people buried there were mostly Ukrainians," he said.
You can share this story on social media: