Bombers target Iran's embassy in Baghdad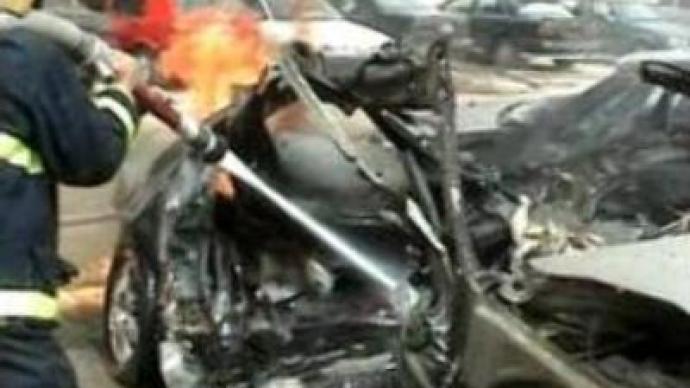 Two car bombs have exploded near the Iranian embassy in Baghdad. Six civilians were wounded but there were no casualties and no reported damage to the Embassy building itself.
Elsewhere in the Iraqi capital a roadside device exploded next to a U.S. minesweeper, setting it on fire.The violence comes after nine U.S. soldiers were killed by a suicide bomber on Monday, in the deadliest single attack on American ground forces in more than a year.
You can share this story on social media: