Bomb kills at least six outside Somali PM's house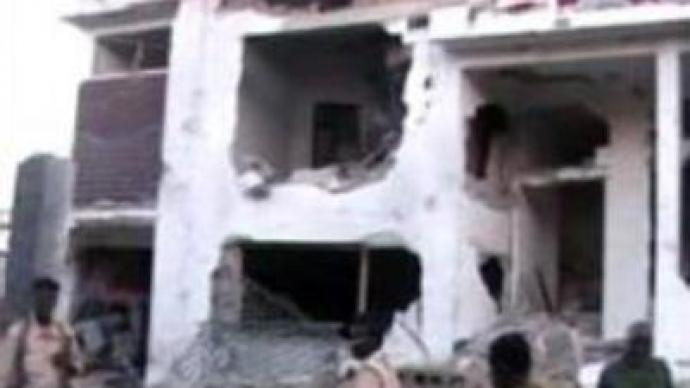 A suicide bomber has killed at least six people and injured more than 10 outside Somali Prime Minister Ali Mohamed Gedi's house in Mogadishu. The PM said it was an Al-Qaeda linked attack.
The bomber detonated a car rigged with explosives directly outside Gedi's residence. African Union Peacekeepers immediately evacuated the Prime Minister from the area.It was the latest in an almost daily barrage of attacks that have undermined Gedi's interim administration. Members and supporters of the ousted Islamist movement have vowed to wage an "Iraq-style" insurgency.
You can share this story on social media: