Bomb explodes in Baghdad mosque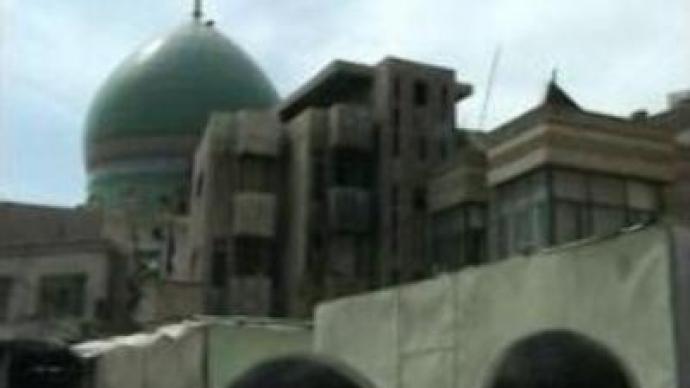 At least eight people have been killed and nearly 30 wounded in a bomb blast in a Baghdad mosque. Just an hour before, another three car bombs claimed the lives of at least 12 and injured nearly 40.
The attack in Baghdad occurred about 12:30 local time. The blast shattered windows and damaged a wall of the mosque in the central Shorja market area. Police initially blamed it on a suicide bomber trying to enter the building but later said the blast was caused by a bomb placed in the corner behind the preacher's podium. The blasts come just a day before the 4th anniversary of the start of the American-led war in Iraq.
You can share this story on social media: