Bomb blasts kill 15 in Iraq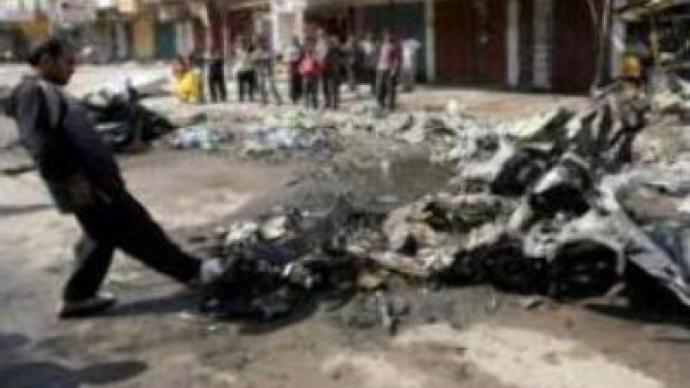 At least 15 people have been killed and 50 wounded in separate bomb attacks south of Baghdad, defying a major security crackdown in the Iraqi capital. One blast happened not far from the French Embassy.
A car bomb thought to have been targeting the head of the City Council exploded in the busy Karrada district – killing at least 8 people and injuring 25.In Iskan Dareea, 50 km south of Baghdad, a parked car bomb struck a bus packed with workers killing at least 6 people.And one person was killed in the Sadr City area, when a mortar round landed nears an outdoor market.
You can share this story on social media: