Mastermind of acid attack on Bolshoi's artistic director sentenced to 6 years behind bars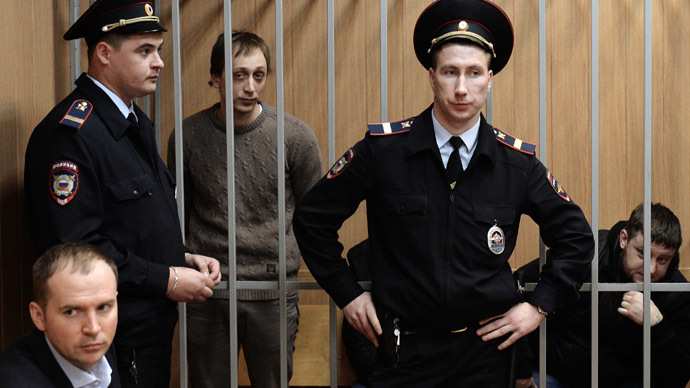 The mastermind of the acid attack on the Bolshoi Theater's artistic director has been found guilty and sentenced to six years in a penal colony. The verdict puts an end to the high-profile case that exposed the cracks within the famous troupe.
Twenty-nine-year-old dancer Pavel Dmitrichenko's two co-defendants have also been found guilty: driver Andrey Lipatov and Yury Zarutsky, who carried out the attack, were sentenced to four and 10 years respectively.
"Dmitrichenko was unsatisfied with Filin's actions while allocating roles and giving bonuses. He made the criminal plan," the judge said. 
The court also ordered the three to pay just over $100,000 in compensation to the victim.

The three have been held in pre-trial detention since March.

Dmitrichenko argued that he merely wanted someone "to warn" Sergey Filin.

The dancer was reportedly annoyed by lack of promotion under Filin for himself and his girlfriend Anzhelina Vorontsova.

Also in the dock are Yury Zarutsky, believed to be the man who cornered Filin near his house to fling acid in his face on January 17, and Andrey Lipatov, accused of driving Zarutsky to the scene.

Zarutsky admitted guilt in the crime, but claimed he acted independently and never told Dmitrichenko of his plans to use acid.

Sergey Filin, 43, has undergone dozens of complicated operations to restore his sight. However, he emotionally revealed that he still can't see his children, and that those responsible for the crime should pay for it in full.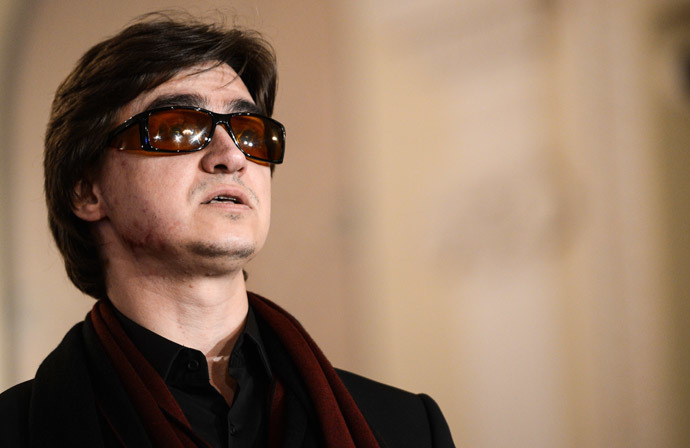 The legendary theater's artistic director also spoke about terrible minutes of writhing in the snow in unbearable pain after the attacker flung the liquid in his face, causing extensive damage to his eyes, skin, and some internal organs.

Filin wasn't present as the court announced the verdict, as he is currently undergoing treatment in Germany.

The scandalous case exposed tensions running high inside the legendary company, also causing its director to be replaced and one of the leading stars to leave.

The Bolshoi Theater has been surrounded with scandals recently. The latest incidents involve a US ballerina claiming that she was asked for a huge bribe to perform solo – after which she quit the troupe.

The Bolshoi's Director Vladimir Urin has expressed the institution's readiness to help the police with the investigation.

A day before the verdict, the theater's chief conductor Vassily Sinaisky also quit unexpectedly, just two weeks before the theater's premiere of Verdi's opera 'Don Carlos'.

You can share this story on social media: