Bolivian children suffer from floods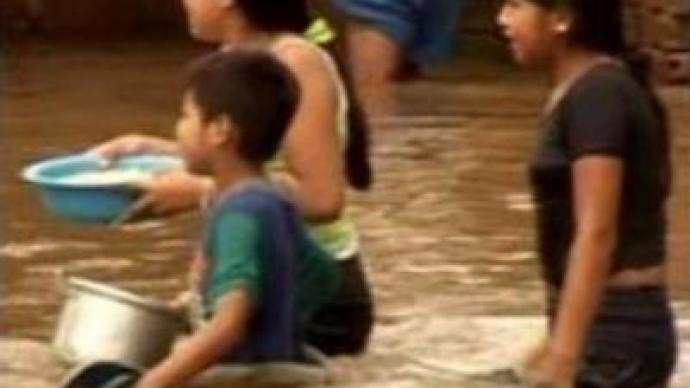 The worst flooding in a quarter of a century has left 42 dead in Bolivia, including two children. Some 120,000 children there have been affected by the disaster, according to UNICEF.
Many of them are living in refugee camps or in water-swamped areas, which their parents refuse to leave for fear of robbers. Scores of children are separated from their parents and are waiting to be reunited. Officials are trying to relocate schools covered in water to tents on dry ground. Aid workers have started to hand out food, but many children are still suffering from malnutrition.The spread of diseases, such as cholera and dysentery, is an even greater danger, especially among infants.
You can share this story on social media: