Bogus evidence in case of teenager-killing policeman
Published time: 3 Dec, 2009 09:07
Edited time: 3 Dec, 2009 12:42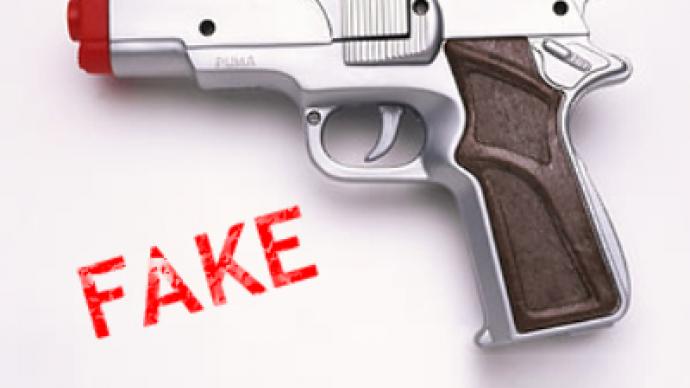 A policeman in Tyva who claimed to have shot to death a teenager in response to his drawing a toy pistol at him, was lying, investigators say. The toy was planted on the scene after the incident.
He also didn't give a warning shot before targeting the student, as he claimed to have done, a spokesman for the investigators Oyumaa Omazara told journalists. The spent round case, which was supposed to prove the policeman's version of events, was also planted afterwards.
The deadly incident in the southern Siberian republic of Tyva happened in late October. A traffic policeman, Bair Borbak-ool, stopped a car driven by a 17-year-old school student, whose girlfriend was in the passenger seat.
The officer claimed that both teenagers were drunk, refused to leave the car when requested, and tried to intimidate him with a pistol-like object. Fearing for his life, he delivered a shot, which wounded both teenagers. The boy later died in hospital, while the girl had to spend more than a month recovering from her injury.
An early investigation cast doubt on the story when medical tests revealed no alcohol in teenagers' blood.
The investigation into the case is not finished yet. According to prosecutors, the policeman, who is charged with abuse of power and improper use of deadly weapon, has since changed his testimony.