Body found in Russia's Caucasus region, search continues for missing climbers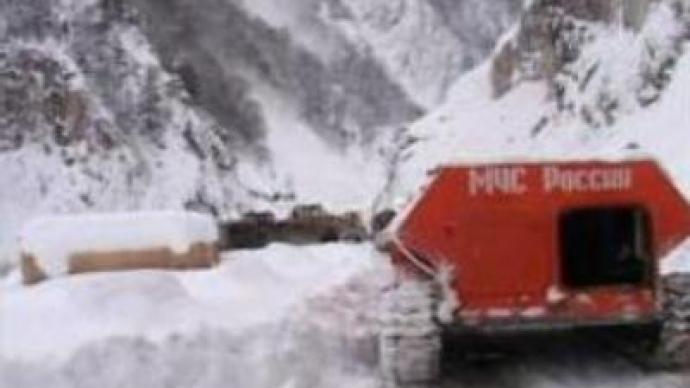 Rescuers have found the body of one of the mountaineers caught in an avalanche in Russia's North Caucasus region of Kabardino-Balkaria. The risk of further avalanches in the region is still very high.
Earlier 9 mountaineers were rescued from the site of an avalanche. The search for two others who are buried beneath the snow continues.A team of rescuers working with sniffer dogs has been trying to locate the missing climbers. According to the rescuers' reports the disaster happened not far from the Russian-Georgian border.The route where the sportsmen were caught in an avalanche lead to the mountain Elbrus, which attracts thousands of mountaineers every year.The names of the victims haven't been identified so far but supposedly they are all from the Krasnodar Institute of Physical Culture.
You can share this story on social media: