Packed asylum-seeker boat sinks en route to Australia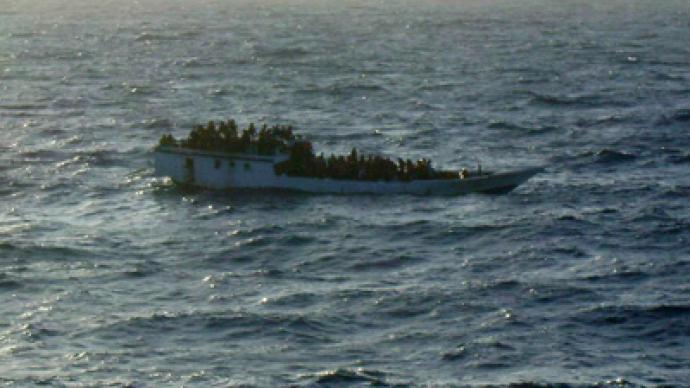 One person confirmed dead and at least 125 people have been rescued from a boat that sank en route to Australia, according to customs reports. However it is still unclear how many may be unaccounted for.
Customs reports 125 people have been rescued from the distressed boat, but one passenger has been confirmed deadA vessel carrying up to 133 asylum-seekers has capsized in the Indian Ocean off the north coast of Australia.  Earlier authorities have said an estimated 150 people were on the vessel.This comes less than a week after 90 people drowned in a similar incident.The asylum-seekers are all believed to be women and children, The Australian reports. A major rescue operation is under way in the area between Indonesia and Australia's Christmas Island."The vessel has capsized, there are people in the water," Australian Maritime Safety Authority spokeswoman Jo Meehan told Australian television. "There are survivors and they will be recovering survivors. Reports are the conditions are fair, not ideal."A merchant vessel arrived at the scene in about four hours, with the second merchant boat joining it later in attempting to rescue those in the water.Australian Marine Safety Authority (AMSA) said two Australian navy ships and a spotter aircraft capable of dropping liferaft are also helping with the rescue effort.This year alone, more than 50 boats carrying over 4,000 asylum-seekers have been detected by Australian authorities according to Reuters.
You can share this story on social media: